Justice Department Investigating Prosecution Of Coal Executive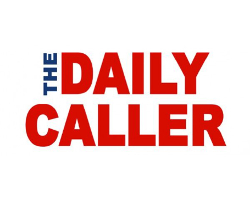 By Jason Hopkins
April 12, 2018 - A Department of Justice investigation may prove to be vindication for an energy executive-turned-West Virginia politician who has always maintained his innocence regarding a mine disaster that landed him in federal prison.
Don Blankenship, who for years served as Massey Energy's CEO, made waves in his GOP Senate primary race when the Justice Department was investigating his past prosecution, he announced on April 4. "It has already been established beyond all doubt that the prosecution in my case withheld information from my attorneys and me, that should have been provided before my trial," according to a portion of the statement from Blankenship's campaign website.
The announcement by Blankenship's campaign came just before the eighth anniversary of the 2010 explosion that killed 29 miners in Upper Big Branch — a mine in West Virginia he managed through Massey Energy. Following an investigation and trial over the disaster, Blankenship was found guilty of violating safety rules and sentenced to serve one year in prison.
He was released in 2017 and soon launched a campaign to challenge incumbent West Virginia Democrat Sen. Joe Manchin.
Throughout the trial, Blankenship maintained his innocence and pointed to the Mine Safety and Health Administration's mistakes that preceded the deadly explosion. Namely, it was MSHA that cut the mine's airflow just before the explosion occurred.
The Blankenship campaign is making it publicly known the Office of Professional Responsibility has been in contact with his attorneys regarding his prosecution. Blankenship campaign manager Greg Thomas explained the timeline of events to The Daily Caller News Foundation.
"We heard about people being interviewed, maybe about a year ago. Then we didn't hear anything for a long time. Then in the fall, right around Thanksgiving, someone with the Office of Professional Responsibility turned over some e-mails to Mr. Blankenship's lawyers. There's been communication between Don's lawyers [about this issue]," Thomas said.
"It's self-evident that they are looking into it because they are finding information and giving it to us," Thomas added.
However, "the Department generally does not confirm, deny, or otherwise comment on the existence of investigations," Justice Department spokesman Wyn Hornbuckle told TheDCNF.
Despite all the baggage, Blankenship has run a shockingly strong campaign, surging to second place in many polls and surprising election observers. An internal April 11 survey state Attorney General Patrick Morrisey released showed Blankenship nipping at his heels for first place at 24 percent. An internal survey released March 5 by Rep. Evan Jenkins, another top GOP contender, revealed Blankenship to have a strong hold on second place, garnering 27 percent to Jenkins' 29 percent.
The primary's winner will take on Manchin, who has been a West Virginia politics mainstay for decades, but may be in trouble given how sharply the state has turned right in recent years.
"We feel like we are in a pretty good spot. I certainly think that Manchin is in considerably worse position than he has been in previous elections. His negatives are higher at home. He is now in favor of gun control. He's no longer the pro-life, pro-gun, pro-business moderate that he claims to be. That's just not who he is anymore, and people locally know that. [President Donald] Trump is still very, very popular in West Virginia; and when he comes in and says we are going to get rid of Manchin, it carries a lot of weight," Thomas said.
There are still many naysayers who believe Blankenship doesn't have a shot at winning the GOP nomination and then successfully defeating Democrat Sen. Joe Manchin. Blankenship's campaign manager isn't fazed by the doubters, pointing out election forecasters have had it wrong before.
"The same people who are saying Don can't win are the same people who said Trump couldn't win," Thomas told TheDCNF.
CoalZoom.com - Your Foremost Source for Coal News