MSHA: Accidents, Deaths Could be Prevented by Safety Technology, New Rules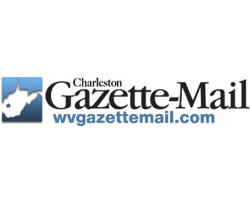 By Kate Mishkin
May 1, 2018 - The U.S. Mine Safety and Health Administration has no plans to issue new safety rules anytime soon.
In a call with stakeholders Monday, David Zatezalo, assistant secretary for mine safety and health, said he doesn't have any immediate plans to add more safety rules. Ideally, people would "do the right thing," he said, but rules might eventually be necessary for those who don't voluntarily adopt safety technology.
Before he was tapped by President Donald Trump for MSHA, Zatezalo spent his career working in coal management positions, including in a top role for companies whose mines have been warned and cited by MSHA for endangering workers. One of the companies, Rhino Resource Partners, received a "pattern of violations" warning letter for its Eagle No. 1 Mine twice — once before and after a miner died on the job there.
"Unfortunately, history shows that some people will not adopt safety technology until it becomes a rule," Zatezalo said in a phone conference Monday.
Stakeholders focused their attention on accidents caused by large vehicles hitting smaller ones, conveyor belts and lack of seat belt usage. Some of those injuries and deaths could be prevented by technology, such as audio and visual alarms on conveyor belts or collision warning systems on haul trucks. Some could be easily prevented by wearing a seat belt or avoiding distracted driving, officials said.
Larry Trainor, program manager for accident investigations in metal and nonmetal mines, pointed to accidents that happened when a driver was watching videos and talking on the phone.

Officials pushed safety initiatives like outreach, training and collaborating with operators and miners to try to curb the accidents and deaths.
Zatezalo said MSHA might have to consider issuing new safety rules, but that he'd prefer not to.
"Obviously, what we're doing isn't working," he said.
CoalZoom.com - Your Foremost Source for Coal News