Coal India Achieves 95% of Production Target for FY18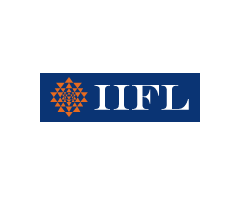 May 2, 2018 - Coal India Ltd (CIL) has reported a production of 44.8mn tonnes for the month of April 2018, an increase of 16.7% yoy for the month of April 2018. Offtake for the month stood at 51mn tonnes, an increase of 12.9% yoy. This marks a 96% achievement of the company's monthly production target and a 90% achievement of the monthly offtake target.
CIL had reported a production and offtake of 72.3mn tonnes and 55.2mn tonnes in March 2018. As on April 28, 2018, coal stock levels are either critical or super critical at 28 thermal power plants across the country. Due to bottlenecks in the railway network, offtake from CIL has been lower than expected. This would have implications for thermal power generators across the country, though coal stock levels are expected to improve over the next month.
Coal India is likely to see revenue CAGR of 10.1 over FY18-20E backed by sharp rise in coal production in FY19-20E. EBITDA margins are likely to expand by 413bps over FY18-20E due to the higher levels of production. We expect this revenue growth to lead to PAT CAGR of 35.3% over FY18-20E with an EBITDA margin of 16.2% in FY20E. The stock is currently trading at 5.7x FY20E EV/EBITDA.
CIL holds a dominant market share in coal mining and produces 84% of the nation's coal output. Coal production for the month of February 2018 stood at 54.5mn tonnes, which takes the total coal production for 11MFY18 to 495mn tonnes. The production target for FY19 stands at 630mn tonnes. The Working Group on Coal and Lignite has stated that they plan to expand CIL's production to 908mn tonnes by FY20. The government made a ruling in February 2018 to allow private miners to engage in commercial coal mining. This move removes the monopoly status enjoyed by CIL and is a long term negative for the company.
CoalZoom.com - Your Foremost Source for Coal News