Climate Activists And Coal Interests Unite, Lending Support To Zero-Emissions Technologies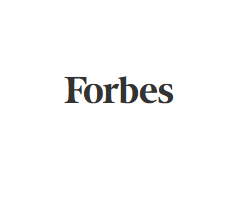 May 2, 2018 - When it comes to reducing the temperature on future coal use, either the world's biggest consumers have to severely cut their appetites or the fuel has to become a lot cleaner. Like it or not, coal will remain a staple of the global energy mix. The good news is that technologies are in the testing phase to zap emissions.
Coal-fired power plants contribute a third of all man-made CO2 emissions in the United States. The goal, though, is to gasify the coal and to separate the CO2 -- before capturing and burying it. Can the technologies actually get commercialized?
The power sector's biggest success so far is Boundary Dam in Estevan, Saskatchewan, Canada, which started up in October 2014. But now Durham, N.C.-based Net Power is working on a 25 megawatt demonstration plant in Greater Houston and says that later this year, the unit will be fully operational. By 2022, it expects to have built the first commercial-scale 300 megawatt power plant. Net Power is owned by Exelon Generation, CB&I and 8 Rivers.

"We want to make energy cheaper. People will source energy based on logistics. We are a technology platform," meaning it can run on coal or natural gas, says Bill Brown, chief executive officer of Net Power in an interview. "If China is going to burn coal, then someone better get out there and make sure that coal is clean."
The U.S. Energy Information Administration says that the world's reliance on coal and other fossil fuels won't subside, noting that they will still make up 77% of the global electricity supply in 2040. That's why the Natural Resources Defense Council and the Breakthrough Institute support the growth of zero-emissions technologies that improve the performance of fossil-fired generation.
Traditional approaches to capturing carbon involve separating the CO2 from the nitrogen using expensive flue-gas scrubbers. Net Power is working with Toshiba Corp. to burn natural gas in oxygen to create pure CO2 — much of which is captured, heated and used to create electricity. The remaining CO2 is captured and either sequestered underground or used to enhance oil recovery.
While Net Power started out using coal in its early tests, it now uses natural gas. It says that it can produce power at $0.06 per kilowatt-hour — on par with today's combined-cycle natural gas plants.
"We have to drive change through economics, not politics," Brown says. "We want to create a world that is sustainable not just for the richer G-7 countries but for populations all around the world."
Fingers Crossed
Public policy, though, does play a significant role. For starters, the global push to limit temperature increases to no more than 2 degrees Celsius (3.5 degrees Fahrenheit) by mid Century has prompted countries to enact laws to limit coal use and to provide subsidies for renewable energy.
To that end, a law passed in February to give a tax credit to coal, natural gas and oil companies that can capture or re-use their CO2 releases. Known as 45Q, it gives a credit of $50 per ton for CO2 that is buried and $35 a ton for CO2 that is re-utilized. Businesses have 12 years to take advantage of the credits and no limit exists on the amount of CO2 that can be buried or re-used.
"This legislation was significant for its reform and expansion of policy promoting carbon capture technologies," says this month's edition of the Carbon Capture Coalition's newsletter. "It's passage represents enactment of one of the most significant energy and environmental legislative accomplishments in recent memory."
Indeed, Net Power's Brown says that while carbon capture could change the energy landscape, few companies can afford to pursue this technology. Research and development has thus been limited, which in turn, has kept in check the economies of scale. The new tax program changes the whole dynamic, he notes.
Exxon Mobil Corp. wants to catapult the concept further by using carbonated fuel cells that can concentrate and capture the CO2 from power plants. FuelCell Energy and Exxon said the development of this new technology would "substantially reduce costs" associated with carbon capture. They have a demo in Alabama.
Petra Nova, meanwhile, is now capturing 90% of CO2 at 240 megawatt coal plant in Texas using a different type of technology. The facility, which has backing from the both the U.S. and Japanese governments, is joint venture between NRG Energy and JXTG Holdings that cost $1 billion.
More and more carbon capture and sequestration technologies will surface because of new the tax credits and the resulting new investments.
Net Power, though, is convinced its technology is economically competitive compared with existing plants that don't capture any CO2. As such, it says that it is much more efficient that other carbon capture technologies, meaning it can convert more fuel to electricity. If it works as advertised, it expects to license its technology and to bring an affordable low-carbon technology to the entire world.
"Now we have a demo plant coming on line, Brown says, and "our success will take off. Our technology is the best thing out there. But only a million things could go wrong. We won't know until we know."
Skeptics may dismiss the pursuit, saying that the best fossil-fueled plant is a retired one — or one that is never built. But pragmatists understand that coal and natural gas will remain part of the global energy mix well into the future, necessitating the development of those tools that can capture and sequester CO2. That's why some environmentalists are finding common purpose with fossil fuel interests and lending their support.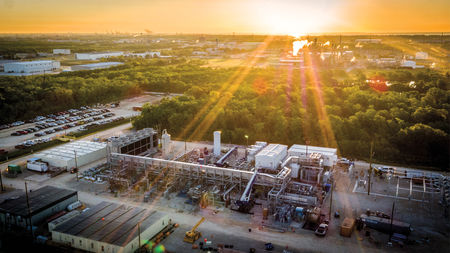 Net Power's Zero Emission Demonstration Plant outside Houston
CoalZoom.com - Your Foremost Source for Coal News