EPA to Hold Session on Proposed Coal Mine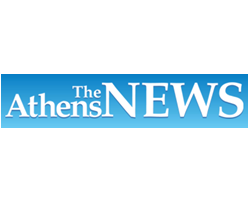 May 3, 2018 - The Ohio EPA will hold an information session on Monday, May 7, to discuss a draft wastewater discharge permit for Johnson Run Mine.
The proposed mine in Trimble Township has generated substantial local opposition from people concerned about its adverse environmental effects, including on local streams such as Sunday Creek. Opposition has been led by the Athens County Fracking Action Network's "Save Our Rural Environment" (SORE).
The EPA's information session will begin at 6 p.m. at the Burr Oak Lodge & Conference Center, 10660 Burr Oak Lodge Road, Glouster.
According to a news release about the meeting (which this newspaper did not receive), "Ohio EPA representatives will provide an update about the draft permit and will respond to comments received during the public-comment period.
The alert added that representatives from the Ohio Department of Natural Resources will be available to provide an update on the permit it's considering and answer questions.
The discharge permit applicant is Oxford Mining Company, which is proposing to surface mine 36 acres of the 300-acre site. When mining is complete, the public alert said, the site is proposed to be reclaimed, adhering to the national Surface Mining Control and Reclamation Act best-management practices. If approved, the permit would allow the surface mine to discharge to Johnson Run. The discharge would come from treatment ponds that collect runoff and ground water from the affected area, the alert said.
The alert concluded, "The proposed project may result in a change from current water-quality conditions, but does not authorize any violation of Ohio's water-quality standards that protect human health and the environment. Ohio EPA will consider technical, economic, social and environmental aspects of the project before deciding whether to issue or deny the permit."
CoalZoom.com - Your Foremost Source for Coal News