Free Black Lung Screenings Being Offered This Month Around West Virginia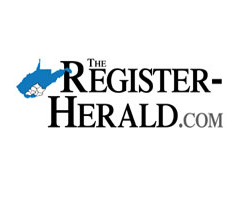 By Wendy Holdren
May 4, 2018 - The National Institute for Occupational Safety and Health (NIOSH), part of the Centers for Disease Control and Prevention, will offer a series of free, confidential health screenings to coal miners in West Virginia.
The screenings are intended to provide early detection of coal workers' pneumoconiosis (CWP), also known as black lung — a serious but preventable occupational lung disease caused by breathing respirable coal mine dust.
All coal miners (current, former, underground, surface, and contract) are encouraged to participate.
The health screenings will be provided through the state-of-the-art NIOSH mobile testing unit at various community locations. Walk-ins are accepted, though miners are asked to call 1-888-480-4042 to schedule an appointment.
Screenings are offered as part of NIOSH's Coal Workers' Health Surveillance Program. NIOSH encourages miners and their families to visit cdc.gov/niosh or call 1-888-480-4042 to learn more about the program.
Screenings will be offered at the following:
May 14 from 7 a.m. to 6 p.m. at Blue Creek No. 1 & No. 2 Mines, Central Parking Lot, located at 110 Catenary Coal Company Road in Charleston (open to current Blue Creek miners only)
May 15 from 7 a.m. to 6 p.m. at Slabcamp Mine, Mammoth Coal Company, located at 5493 Kelley Creek Road in Mammoth
May 16-17 from 7 a.m. to 6 p.m. at Cabin Creek Health Clinic, located at 5722 Cabin Creek Drive in Dawes
May 18 from 7 a.m. to 6 p.m. at Kingston Mining Main Office, located at 1500 Town Creek Road in Pax (open to current Kingston employees only)
May 21 from 7 a.m. to 7 p.m. at Walmart in Summersville, located at 200 Wal Street
May 22 from 8 a.m. to 6 p.m. at Walmart in Elkins, located at 721 Beverly Pike
May 23 from 6 a.m. to 6 p.m. at Harrison County Coal Mine, located at Camp Run Road in Mannington (open to current Harrison County Coal employees only)
May 24 from 7 a.m. to 6 p.m. at Walmart in Grafton, located at 1 Walmart Lane
May 25 from 7 a.m. to 6 p.m. at Shop & Save, located at 1 Rainbow Plaza in Mannington
CoalZoom.com - Your Foremost Source for Coal News