South Africa's Eskom Set to Bite the Bullet - Promises to Keep the Lights On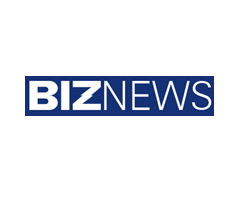 By Odwa Mjo and Ntando Thukwana
May 4, 2018 - That the new interim chief executive of Eskom has to reassure the nation that current shortages of coal won't return us to the dark days of 2015's rolling blackouts is in itself a worry. The reasons for this reassurance left the room with most of the culpable former Eskom board who are being probed not only for mismanagement but for outright corruption involving favouring the once-Gupta-owned Tegeta coal mine. News of the choke in decent-grade coal supply emerged last month as Eskom cast around for new and more expensive suppliers as its contracts with several cost-plus coal mines came under scrutiny. This followed claims that Eskom was short-paying. Now we hear that they're planning to invest in more of them, which makes long-term financial sense but is questionable given their current dire fiscal quagmire. Interim Eskom CEO Phakamani Hadebe's terse intimation that "painful, difficult decisions," are imminent gives some cause for hope, even though he's deliberately playing his cards close to his chest to keep his options open.
South Africa's state power utility doesn't expect current shortages of coal to force a return to rolling blackouts as it sources extra stocks and moves around existing supplies of the fuel.
Eskom Holdings SOC Ltd. supplies almost all of South Africa's electricity and the coal shortages come as the utility prepares for the seasonal increase in power demand over the southern hemisphere winter. The company has also grappled with allegations of corruption and mismanagement and struggled to raise the funding it needed earlier this year. A repeat of power cuts from three years ago would quash signs of recovery in Africa's most-industrialized economy.
Eskom, which had its board overhauled in January, continues to investigate allegations of wrongdoing, plans to complete work on a comprehensive long-term strategy by September and believes that forced blackouts this year are unlikely, Interim Chief Executive Officer Phakamani Hadebe told reporters in Johannesburg. The company received positive feedback in recent meetings with foreign and local investors, although concerns remain, he said.
"We are not saying that it's smooth sailing," Hadebe said. "We need to take painful, difficult decisions."
The number of power stations with low coal stocks has now fallen to six from seven and may decline further within a couple of weeks, he said.
To address the coal-supply issue in the longer term, Eskom has issued a request for proposals for 100 million metric tons of coal over five to six years and those contracts are being evaluated, executives said. The company is currently about 84 percent contracted for the period to 2025, with a shortfall of some 15 percent a year.
It's also set a budget to invest in so-called cost-plus mines over the next three years and is starting negotiations on 60-year supply for its new Kusile power station. Cost-plus refers to arrangements where mining companies manage and operate mines supplying Eskom at a fee and the utility provides capital.
CoalZoom.com - Your Foremost Source for Coal News