Piracy Incidents in Malacca Straights Rise on Year in January-April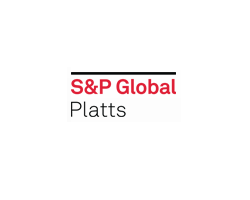 By Sameer C. Mohindru
May 9, 2018 - The number of piracy and armed robbery incidents in the Straits of Malacca and Singapore, or SOMS, was higher January-April than in the same period a year earlier, an anti-piracy watchdog said Tuesday.
One incident and two attempted incidents were reported in SOMS over January-April, compared with one in the same period a year earlier, the Regional Cooperation Agreement on Combating Piracy and Armed Robbery against Ships in Asia, or ReCAAP, said in its monthly report.
All ships should exercise enhanced vigilance in SOMS, particularly at night, and file timely reports of any incidents to the nearest coastal state, ReCAAP said, adding that enforcement agencies must beef up surveillance and provide quick responses to such reports.
Singapore is located along one of the world's busiest waterways, with close to 1,000 ships anchored there at any given time. A ship calls at Singapore port every two or three minutes, for a total of around 130,000 ships a year, making piracy-free maritime passage in the region critical.
Sulu-Celebes Sea Advisory
Three incidents of piracy and armed robbery on ships were heard in Asia last month, but there were no reports of abductions of crew in the Sulu-Celebes Sea or the seajacking of ships to steal oil cargoes, ReCAAP said.
However, as the threat of crew abduction in the Sulu-Celebes Sea has not been not totally eradicated, ReCAAP said it maintains its earlier advisory issued 18 months ago that all ships should re-route from the area if possible.
Otherwise, ship masters and crew are strongly urged to exercise extra vigilance in the Sulu-Celebes Seas and eastern Sabah region, it said.
As of April 30, nine crew members from previous piracy attacks were still being held captive, it added. In the last two years, 61 crew members from several ships have been abducted, of which 28 have been released, 17 rescued and seven killed, the report said. In January, two abducted Indonesian fishermen were rescued in the Philippines.
Billions of dollars worth of commodities move to and fro on commercial ships in the vicinity of the Sulu Sea, according to industry estimates.
In mid-2016, Indonesia raised safety concerns about coal shipments to the Philippines after seven of its sailors were kidnapped.
The stakes for tackling piracy in the Sulu-Celebes Sea are high. An estimated 55 million mt/year of goods transit these waters, according to shipping industry estimates.
Of particular importance are Indonesian coal shipments from East Kalimantan to the Philippines; the country imports around 18 million mt/year coal, with more than 88% of it shipped from Indonesia.
However, the security situation has been slowly improving since last year. "The severity of incidents is relatively lesser this year and the last compared with 2009-16," ReCAAP said.
Over January-April, 21 attempted and actual incidents were reported across Asia, down from 31 each during the same period last year and 64 in 2015, the report said.
CoalZoom.com - Your Foremost Source for Coal News