Germany to Name Three Heads for Coal Phase-Out Commission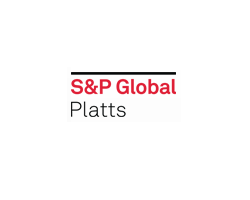 By Andreas Franke
May 11, 2018 - Germany's government is expected to name three former politicians from the main lignite-coal mining regions to head the 'coal phase-out commission', Germany's Spiegel magazine reported Friday.
* Ex-politicians from coal-mining states NRW, Saxony, Brandenburg
* Commission to be led by energy ministry with focus on jobs
* Germany targets to halve coal-fired power output by 2030
The former first ministers of Saxony (Tillich/CDU) and Brandenburg (Platzeck/SPD), home to the East German lignite region Lusania, and a former state secretary in the environment ministry from the North-Rhine Westphalia lignite mining region (Heinen-Esser/CDU) are expected to be appointed at next week's cabinet meeting, the report said.
The commission, officially called 'Growth, structural change and employment' is set to start work in May and deliver a final data for an exit from coal by the end of the year.
The commission will be overseen by the economy and energy ministry and not the environment ministry, Chancellor Angela Merkel said last month.
Energy minister Peter Altmaier (CDU) and the SPD-led environment ministry had clashed about ultimate responsibility for the decision how to phase-out coal in a socially acceptable way.
Altmaier already said the coal exit 'won't be sudden and abrupt' and will take 'several decades.'
Environment minister Svenja Schulze (SPD), labour minister Hubertus Heil (SPD) and interior and homeland minister Horst Seehofer (CSU) will also be part of the commission.
While Altmaier dashed hopes for quick action on coal, he still plans to halve coal-fired power output by 2030.
Coal (domestic lignite and imported hard-coal) contributes almost 40% to German electricity with over 210 TWh generated in 2017 despite first steps in closing the oldest units.
Tough Targets
"Germany is facing a double challenge in phasing-out fossil fuels due to the decision to exit nuclear energy production by 2022," Altmaier said last month underlining that he prefers a gradual approach to safeguard jobs.
Germany's nuclear phase-out plan was initiated 20 years ago with the final six reactors set to close by end-2021/22 respectively.
The Fukushima crisis in 2011 prompted Merkel to reverse the planned extension in nuclear run-times with the details of the second nuclear phase-out decided by such a commission.
According to media reports, the coal commission will include 23 members covering all aspects of the political spectrum including unions and green groups.
Green groups continue to lobby for up to 10 GW of coal plant closures by 2020 to meet national climate targets, while utility lobby group BDEW says Germany's current overcapacity will disappear completely by 2023.
The government coalition (CDU/CSU and SPD) has scrapped the 2020 targets, but remains committed to close the gap as much as possible, according to the coalition treaty. Previous talks to form a coalition between Merkel's CDU/CSU, the liberal FDP and the Greens failed last November with coal plant closures one of the key stumbling blocks.
Emissions from German power plants dropped 5% last year to 319 million mt of CO2 equivalent (MtCO2) with the BDEW lobby group seeing the sector on track to achieve even its 2020 targets.
Emissions would need to drop well below 200 MtCO2 by 2030 to achieve the government's target, which also includes a 65% share of renewables in the power mix, up from 36% in 2017.
Analysts at RBS forecast some 25 GW of coal/lignite to come offline by 2030, roughly half of total coal capacity with some 16 GW of modern (post-2000) coal and lignite capacity expected to run beyond 2030.
CoalZoom.com - Your Foremost Source for Coal News