Roanoke, Virginia's Railcar Industry Back In Business As Coal Production Increases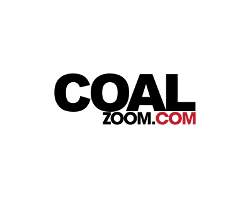 By Alex Lemieux
May 11, 2018 - The rail transport industry in Southwest Virginia is coming back as Roanoke's FreightCar America plant is beginning to build railcars once again. The news comes after the company said last year that it would immediately stop all its operations and productions, resulting in 364 employees losing their jobs.
FreightCar built a plant in the town in 2005 and began assembling railcars on Campbell Avenue at the former Norfolk Southern East End Shops.
The Roanoke Times reports that current employment stands at 220. Mayor Sherman Lea said on Tuesday that, "They think they have enough work taking on some new rail cars to last six or seven months."
At the beginning of 2017, the market demand for the Roanoke plant's railcars, namely coal cars, plummeted. Between 2008 and 2016, total shipments of coal moved by rail were down 45 percent, according to the Chicago-based company.
Though, the layoffs in Roanoke proved to be temporary, which company officials said was a possibility. Production resumed in Roanoke during the fourth quarter of 2017, according to a March company filing that did not contain employment numbers.
Lea told reporters that city officials were not notified that the Roanoke plant had resumed production, but he was glad to hear the news.
"When you bring employees back to work, that's good for those employees, it's good for our economy, it's good for the city and the valley," he said.
FreightCar CEO Jim Meyer has the railcar industry has shown "modest signs of encouragement."
Although coal production is increasing in the U.S., the company has emphasized the conversion of underused coal cars to other car types and set up a line in the Roanoke plant for that purpose. The Roanoke plant, "has the capacity to build a variety of railcar types in a cost-effective manner and will continue to support our coal car products as market conditions improve," company officials told the Securities and Exchange Commission (SEC).
FreightCar received orders for 156 new cars and 600 rebuilt cars during the first quarter, companywide. The numbers are up from 15 new car orders and 53 rebuilt car orders during the same period of 2017, according to a financial filing.
Officials claim they have a favorable outlook for the long-term, which is spurred on by Virginia now leading the nation as the number one exporter of coal.
CoalZoom.com - Your Foremost Source for Coal News