American Resources Corporation Secures Additional Coal Mining Equipment for Expansion of Existing Mines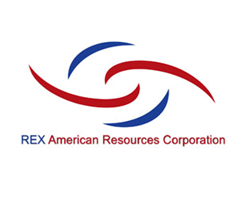 May 12, 2018 - American Resources Corporation (OTCQB: AREC), through its wholly owned subsidiary Quest Energy Inc., has secured additional key pieces of underground mining equipment that will allow the company to expand its existing coal production at several select mining operations. The equipment includes continuous miners, shuttle cars, and other support equipment that will be put into production immediately at Quest Energy's various underground mines.
"We are very pleased to have obtained this equipment to allow us to increase production at our Deane Mining and McCoy Elkhorn subsidiaries," stated Mark Jensen, Chief Executive Officer of American Resources Corporation. "Our team has worked hard and diligently to expand the production capabilities at several of our key mining operations in advance of receiving this equipment, and we are now able to immediately and significantly increase our coal production to meet our growing customer demand."
The equipment will be used primarily to expand existing production at McCoy Elkhorn's Mine #15 and Carnegie 1 Mine in Pike County, Kentucky, and Deane Mining's Access Energy mine in Letcher County, Kentucky. American Resources Corporation continues to focus on its growth objective by efficiently leveraging its 35 core mining permits and through identifying strategic, supplemental acquisitions, while remaining committed to being one of the lowest cost operators in Central Appalachia and throughout all its coal mining, processing, and transportation operations.
American Resources Corporation is engaged in diversified energy services including mining, processing and logistics, with a primary focus on traditional energy sources such as coal and oil and gas. American Resources Corporation plans to expand its business by continuing to develop its currently leased properties and further expanding its processing and logistics business, and through the pursuit of strategic acquisitions.
CoalZoom.com - Your Foremost Source for Coal News