Official: Norfolk Southern to Increase Coal Cars, Rest of 2018 Relatively Flat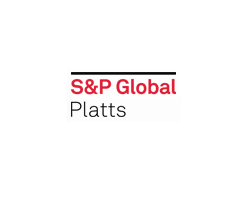 By Tyler Godwin
May 12, 2018 - To help meet a rise in the current coal export market, Norfolk Southern is increasing its coal cars by 900, a senior company official said Friday.
Speaking at the Eastern Fuel Buyers Conference in Orlando, Florida, David Lawson, Norfolk Southern's vice president of coal marketing, said the extra cars "will be used primarily for our exports, as well as some of our industrial services."
Lawson did not specify when the extra cars will start being used. In the first quarter, Lawson said the company faced service challenges, which resulted in overall volumes falling 4% year on year to 27.5 million st.
"Of our four sub-markets within coal, [coal deliveries to] utilities represent 65% of our coal haulings (15.865 million st), which were impacted by natural gas prices and weather that didn't react the way we hoped they would react," Lawson said.
At the Norfolk Southern-owned Pier 6 at Lambert's Point coal terminal in Norfolk, Virginia, Lawson said "we continue to have some operational challenges."
"We're not where we'd like to be, operationally, but we have made a number of investments, as well as a number of changes and things we've done at Lambert's Point to help improve the operational efficiency," he added. "In the first quarter of this year, we handled roughly 12% more than we handled in the past and effectively increased our loading capacity by 35%, by adding a third shift."
Lawson said the company expects most of the service challenges will be worked out between the middle and end of July.
In 2017, Norfolk Southern saw the biggest year-on-year increase in coal carloads of the four major US railroads (Norfolk Southern, BNSF, Union Pacific and CSX). The company reported 973,911 carloads in 2017, up 16.6% year on year.
But up to May 5, Norfolk Southern carloads have totaled 334,543 in 2018, down 1.7% from the same period a year earlier, according to company data.
Of the three main markets of the company (merchandise, intermodal and coal), 2018 intermodal loadings, up to May 5, are up 8.1% from a year earlier at 1.47 million carloads.
Lawson said that the company's strategy continues to be "to convert trucks from off the highway onto the rail. There's a pretty tight driver shortage out in the market today and a lot of demand for rail conversions, and we've built out a strong intermodal network and have been able to take advantage of that."
Looking Ahead
For its coal haulings, Lawson said "the remainder of the year is going to be relatively flat."
For its utility market, the company expects to deliver between 15 million-17 million st each quarter for the rest of 2018, while export volumes are "going to be somewhere between about 5 million-7 million [st] range for the balance of the year."
In Q1, Norfolk reported export volumes of 7.238 million st, up 14% year on year.
CoalZoom.com - Your Foremost Source for Coal News