Australia's Cokal Negotiates $50 Million Funding for Bumi Barito Coking Coal Project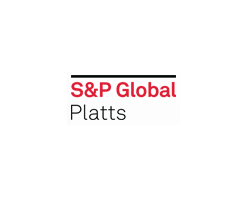 By Nathan Richardson

May 13, 2018 - Australia-listed Cokal Limited Friday said it has negotiated a financing package of at least A$67 million ($50.49 million) with Domain International to help with the development of its 2 million mt/year Indonesian Bumi Barito Mineral Coking Coal Project.
"Domain has been in discussion with Cokal for the past 12 months and has conducted detailed due diligence on the BBM Coking Coal Project's feasibility documentation," Cokal said in a statement.
Under the agreement, Domain was to provide Cokal with a debt and equity financing package sufficient to fully fund development of the project to its 2 million mt/year capacity.
The agreement is not binding unless an initial payment of A$1 million is received by May 25.
"Cokal has developed a much sort after coking coal project in BBM to production-ready stage, and is highly motivated to commence production in order to realize the inherent strategic and financial value of the asset," Cokal chairman Domenic Martino said.
BBM is located in the central province of Kalimantan in Indonesia. Cokal owns 60% of the project with Indonesian owners holding the rest.
The low ash coking coal will be produced from shallow opencut mining extraction using trucks and shovels. The coal will travel around 700km down the Barito River using river barging, Cokal's data on its website showed.
The company said that the project had promising export potential.
Domain is a company incorporated in Hong Kong. It has investments in the mining, healthcare, oil and gas, Chinese traditional medicine and financial services industries.
CoalZoom.com - Your Foremost Source for Coal News