Ukraine April Coal Output up 5.8% on Year at 2.865 Mil MT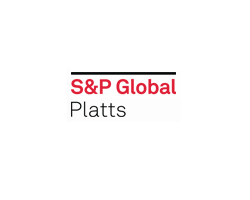 By Alexandar Bor
May 14, 2018 - Ukraine's coal extraction in April rose 5.8% year on year to 2.865 million mt, the energy and coal industry ministry said Monday.
In the first four months of the year Ukraine produced 11.236 million mt of coal, down 14% year on year, it said.
Thermal coal production in January-April fell 15.6% to 9.077 million mt, while coking coal output fell 6.7% to 2.159 million mt.
In the four-month period coal output in government-controlled parts of the Donetsk region fell 12.1% to 3.941 million mt, while production in the Luhansk region dropped 86.1% to 199,600 mt.
Coal output in the Dnipropetrovsk region fell 1.6% to 6.508 million mt, while coal extraction in the Lviv region rose 11.1% to 547,900 mt and production in the Volyn region rose 2.3% to 40,300 mt.
Ukraine used to be a major producer of anthracite coal, which has a higher calorific content than other types of coal, but all anthracite mines are in areas of Donetsk and Luhansk controlled by pro-Russian separatists in since June 2014.
The country began experiencing shortages of anthracite after the separatists shut down trade with the mainland in February 2017. Ukraine was forced to start importing anthracite to replenish stocks.
In January-April Ukraine increased coal imports by 53.9% year on year to 7.43 million mt to offset the decline in domestic production.
Ukraine produced 34.92 million mt of coal in 2017, down 14.5% from 2016.