Ramaco Resources, Inc. Reports First Quarter 2018 Financial Results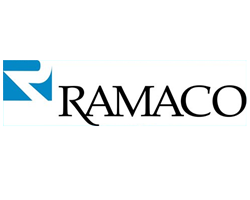 May 16, 2018 - Ramaco Resources, Inc. (NASDAQ:METC) today reported net income of $5.3 million, or $0.13 per diluted share for the first quarter of 2018, compared with a net loss of $2.6 million, or $(0.07) per share for the fourth quarter of 2017. The Company's adjusted earnings before interest, taxes, depreciation, amortization and non-operating expenses ("adjusted EBITDA") was $9.2 million for the first quarter of 2018 as compared with an adjusted EBITDA loss of $328 thousand for the fourth quarter of 2017.
Randall Atkins, Ramaco Resources' Executive Chairman remarked, "We are very pleased to report our first positive financial results since inception. These results reflect more than a doubling of our revenues since the prior quarter to $56 million. Today, we have forward sales commitments for more than 1.7 million tons of our planned 2018 production. As we reported previously, 1.1 million tons of domestic sales were committed and priced last year. We have sold 249 thousand tons into export markets at fixed prices averaging $109 per ton (FOB mine) and have export commitments for an additional 400 thousand tons at index prices. At current market prices, these index sales would exceed the fixed prices contracted to date. For the balance of the year, we expect to demonstrate even stronger earnings and cash flows than in the first quarter."
The Company ended the quarter with $7.3 million of cash on hand and $23.5 million of accounts receivable.
Operational Results
Revenues totaled $55.9 million for the three months ended March 31, 2018, up 133% from the fourth quarter of 2017. Total production for the first quarter was 380 thousand tons as compared with 275 thousand tons for 2017's fourth quarter.
The Company's total cash cost per ton sold (FOB mine) for the first quarter of 2018 was approximately $65 for produced coal, up from about $58 in the fourth quarter of 2017. This was due to the impact of weather-related issues at the Company's mines and lower than anticipated surface mining production volumes caused by unexpected geological challenges.
Michael Bauersachs, Ramaco Resources' President and CEO commented, "Although strong, our export sales in the first quarter were somewhat curtailed by the rail transportation challenges reported by many others in our industry. Our deep mines at Elk Creek continue to achieve their projected production and cost expectations in the upper $50 per ton range. At our surface mine, however, we encountered a number of areas that were previously mined. These were old auger works which pre-dated present reporting laws. This unmapped mining was not evident in our advanced planning. The positive news is that these headwinds on surface production and rail issues were partially offset by both increased export price realizations and demand."
In the first quarter of 2018, the Company recorded income tax expense of $743 thousand based on an expected effective tax rate of approximately 12% for 2018. Cash taxes payable for 2018 are expected to be less than $400 thousand.
Capital expenditures totaled approximately $12.8 million during the first quarter of 2018. The Company expects to spend $29 million to $34 million of capital expenditures in 2018, including newly planned capital projects designed to reduce the impact of adverse weather on transportation within its Elk Creek Mining Complex.
As result of the newly discovered geological conditions at its Elk Creek surface mine, the Company is lowering its annual guidance for Company produced tons to 1.8 to 2 million tons from a previous production guidance of 2 to 2.2 million tons. This reduction solely reflects anticipated lower surface mine production, which the Company anticipates may be partially offset by better production results from its deep mines.
About Ramaco Resources, Inc.
Ramaco Resources is an operator and developer of high-quality, low cost metallurgical coal in southern West Virginia, southwestern Virginia and southwestern Pennsylvania. The Company has five active mines within two mining complexes at this time.
To read the full quarterly report with financial figures, please click here.
CoalZoom.com - Your Foremost Source for Coal News