Saskatchewan, Canada Mining Rescue Crews Showcase Skills in Annual Competition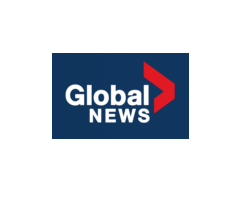 June 4, 2018 - Emergency mining crews from across Saskatchewan, Canada came to Moose Jaw Saturday, to show off their skills at the 50th annual Emergency Response Mine Rescue Skills Competition.
Sixteen teams from potash, coal, uranium and gold mines participated. The competition showcases the training and talent these rescue personnel have to help ensure the safety of those working in the mining industry.
From firefighting, to first aid, practical skills and problem scenarios, the competition tests readiness for potential emergencies.
"It's just a real diversity of skills and attributes [the crews] need to know in order to be able to respond effectively in a response situation," Saskatchewan Mining Association president Pam Schwann said.
The mining industry employs more than 30,000 people both directly and indirectly in the province. With roughly 25 different mining operations, safety is a critical part of the job.
Richard Petit has been in the industry for nine years, working at the potash mine in Belle Plain and knows just how important it is to have emergency crews on site.
"We know the facility, we know the dangers," Petit said. "We're trained for confined space stuff and it's just safer for everybody around."
Mine rescue training came into existence in Canada after a British Columbia coal mine explosion killed 32 miners in 1909.
Today, Saskatchewan emergency response programs involve roughly 500 volunteers covering underground, solution and open pit mines.
While women only make up 17 percent of the mining workforce, it's a job two women from Nutrien Patience Lake weren't afraid to showcase at the competition.
Karley Simpson and Caitlyn Lohonen joined the rescue crew about nine months ago and spent the last three weeks in training.
"It's real life. You treat it as if it was a real scenario and you had to save one of your people," Lohonen said.
"Even if you think that you can't lift as heavy as some of the guys, everybody can play a role and there's always something that anybody can be doing. So don't be afraid to get out there and just go for it," Simpson said.
This is the first year the event has been held in Moose Jaw.
CoalZoom.com - Your Foremost Source for Coal News