Wyoming's Beleaguered Environmental Review Council Plays Pivotal Role, Regulator Says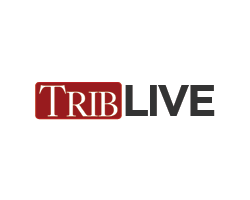 By Heather Richards
June 4, 2018 - Wyoming's head of environmental regulations told lawmakers Friday that an embattled citizen's review council is an important resource in the state.
The Environmental Quality Council came under fire for denying a coal mine permit last year that had been vetted by the Environmental Quality Department. The mine's developer, Ramaco Wyoming Coal Company, was incensed, as were some of Wyoming legislators.
While crafting the House budget bill in February, lawmakers proposed defunding the second year of the council's two-year budget. In the meantime, they wanted a report on the council's efficiency, budget and staffing.
The idea to cut funding was thrown out by the Senate, after other lawmakers criticized it as a bully move. But the council and the state's environmental department are still obliged to submit a report on the council to the mineral and appropriations committees by Nov. 1. Lawmakers have also mandated a report on the Department's Land Quality Division -- the department that oversees mining.
Todd Parfitt, director of the environmental department, told lawmakers on the Joint Minerals Committee on Friday in Gillette.
"I just wanted to say that the Environmental Quality Council plays a critical role in the process of implementing the Environmental Quality Act and the work that Department of Environmental Quality does," Parfitt said at the beginning of his testimony.
The report, he said, offered an opportunity.
"How do we become more efficient in providing service to the council? Are there services that the council feels it needs that they are not getting currently?" he said.
One of the questions raised during the legislative session was whether the council should be absorbed into the Department of Environmental Quality, an idea supported by the language of Wyoming statute.
The Environmental Quality Council has a two-man staff to serve its seven-member board. Board members represent a cross section of Wyoming's interests, from agriculture to energy. They are appointed by the governor and confirmed by the Senate.
Those opposed to the idea of staffing the council with department employees argued that the board must be independent. Wyoming's permission from the federal government to regulate its own industries, like coal mining, is dependent on having some kind of independent appeal process for citizens, they said.
Parfitt pointed out in his update to lawmakers that the Department of Environmental Quality does provide some services to the council.
Parfitt said that a six-person working group would craft the report, consisting of the Department's Air Quality Administrator Nancy Vehr, Solid and Hazardous Waste Administrator Luke Asch and Parfitt. Three council board members will also be in the group. They have met three times since the legislative session, Parfitt said.
The report will contain a number of alternatives to the current system, he said.
Rancher Meghan Lally, the council's chairwoman, echoed Parfitt's comments.
"We're going to go through the process," she said. "At the end of it I feel like we'll have good recommendations from you."
CoalZoom.com - Your Foremost Source for Coal News