Several Coal Permit Applications Under Review in Indiana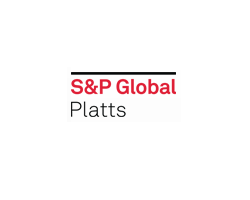 By Bob Matyi
June 5, 2018 - Coal permit activity remains brisk in Indiana this year, with several applications in the process of being approved by the state Department of Natural Resources' Division of Reclamation.
Peabody Midwest Mining this week is expected to receive approval to extend operations of its Francisco underground mine in Gibson County, Colleen Baughman, state permit supervisor, said Monday in an interview. The extension runs for another five years.
Francisco, a continuous miner operation, produced 554,235 st in the first quarter of 2018 and 2.2 million st in 2017, according to the US Mine Safety and Health Administration.
In the new few weeks, Baughman expects to issue a final permit for Vigo Coal's proposed Sunna surface mine in southern Indiana. Vigo, along with other small Illinois Basin coal producers including Solar Sources, has said Sunna eventually could produce up to 750,000 st/year.
Recently, Baughman's office received a permit application from United Minerals to renew its West 61 surface mine in Warrick County. The renewal would be for five years.
West 61 produced 43,696 st in the first three months of this year and 79,793 st last year, MSHA figures show.
Baughman also said she expects to renew the current permit for Sunrise Coal's long-idled Carlisle underground mine in Sullivan County. Once the flagship operation of Sunrise, a subsidiary of Hallador Energy, Carlisle last produced coal in the fourth quarter of 2015.
Hallador CEO Brent Bilsland indicated earlier this year that Carlisle could reopen if Sunrise secures additional coal sales. Until the mine closed in early 2016, it typically produced around 3 million st annually.
CoalZoom.com - Your Foremost Source for Coal News