Bullish Outlook for US Thermal Coal Export Market, European Arbitrage Open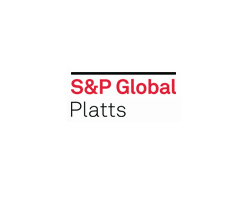 By Piers De Wilde and Jonathan Fox
June 5, 2018 - The US thermal coal export market is set to thrive in 2018 owing to higher global prices, specifically a favorable arbitrage into Europe, the president of US trading company Xcoal said at an industry gathering Monday.
"The US [coal] industry is alive again," Xcoal president and chief commercial officer Jack Porco said in a speech at Coaltrans Poland.
The US has been benefiting from higher global prices, especially the CIF ARA price, in recent months, he said.
In 2017 the US saw its first increase in production in over five years, Porco said, adding that unlike other producing nations, the US can handle a significant export capacity as it already has infrastructure in place from previous years of large export volumes.
"At today's price, the US can participate from every basin," said Porco, highlighting how Central Appalachian coal in particular had benefited from a higher CIF ARA price, having more than trebled in 2017.
With exports out of the US for all types of coal at 89.5 million mt in 2017, he said he expected this year's figure to be around 93 million mt.

European Arbitrage
"We see increased US demand in Europe," said Porco, pointing out that a wide FOB Newcastle-CIF ARA spread has seen traditional suppliers to Europe, such as Colombian sellers, move to the Pacific markets.
Other attractive features of selling into Europe has been the less steep backwardation in the CIF ARA futures curve (highlighting the Q3/Q4 spread currently). Porco said this has meant buyers in Europe have been willing to commit to more forward business for up to and over nine months, which he said has been something he has not seen in recent years.
Porco said, however, that factors like foreign exchange can be a "wild card" for US sellers as a fluctuating euro/dollar rate can eat into margins.
CoalZoom.com - Your Foremost Source for Coal News