Germany Launches Commission Tasked to Develop Coal Exit Masterplan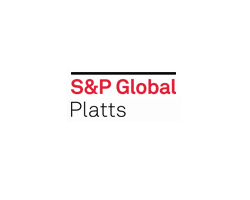 By Andreas Franke and Daniel Lalor
June 7, 2018 - Germany's so-called 'coal commission' was finally launched Wednesday with cabinet approving the constituting decree and appointing the 31 members tasked to develop a masterplan before the end of the year on how to phase-out coal.

The top priority for the commission will be to create a new economic perspective for coal-mining regions, with over 20,000 jobs at risk from the planned exit from coal.
The launch of the commission was delayed amid disagreement within government coalition parties about personnel, scope and deadlines.
The commission will be chaired by four co-heads including the former first ministers of Saxony (Tillich/CDU) and Brandenburg (Platzeck/SPD), home to the east German lignite region potentially most impacted by the coal exit.
Environmental economist Barbara Praetorius, former deputy chief at the green think-tank Agora Energiewende and Ronald Pofalla, a former minister in Merkel's second government and board member at railway operator Deutsche Bahn, were also appointed as co-heads.
In total, the commission has 31 members including three lawmakers from the coalition parties not able to vote with the remaining members, a cross-selection of unions, lobby groups, environmental NGOs such as Greenpeace, scientists and local activists. At least 10 members are considered as 'anti-coal', preferring a quick exit from the fossil fuel.
Coal plant operators and miners like RWE are not included in the commission, but will be represented by the utility lobby group BDEW, with mining and other unions, industry lobby groups and regional representatives generally seen as preferring a slower coal phase-out focusing first on jobs, security of energy supply and low-cost electricity.
First Results by October
Under the terms of the coalition agreement, the commission -- officially called 'Growth, structural change and employment' -- is to deliver a final date for an exit from coal by the end of the year.
In its constituting decree, the government also set an end-October deadline for first recommendations for measures how to boost economic perspectives for coal-mining regions. The government plans to invest Eur1.5 billion ($1.8 billion) by 2021 specifically into those regions to help with the transition.
Before early December, the commission has to report on measures on how to close to gap to 2020 climate targets as much as possible to coincide with COP24 global climate conference on Poland, it said.
The final report will be passed to the government by end-2018 and will be made public, the decree said.
The commission will be administratively supported by the economy and energy ministry with the environment, labor, homeland and transport ministries also closely involved with transport, heating and agriculture sectors also expected to meet ambitious 2030 targets.
According to energy minister Peter Altmaier, the coal exit "won't be sudden and abrupt" but will take "several decades".
However, Altmaier has also said coal-fired output would need to be halved by 2030 from current levels to meet the government's 2030 climate targets.
Coal -- domestic lignite and imported hard-coal -- contributes almost 40% to German electricity with 240 TWh generated in 2017 despite first steps to closing the oldest units.
CoalZoom.com - Your Foremost Source for Coal News