West Virginia's Bluestone Coal Plans to Add Workers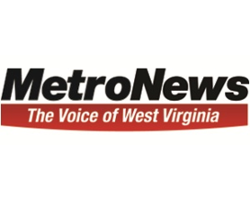 June 7, 2018 - Bluestone Coal of Southern West Virginia, owned by the family of Governor Jim Justice, announced the hiring of 250 additional workers today.
"We need both surface and deep mine workers," Jay Justice, the governor's son, said in a news release. "All positions, ranging from foremen to mechanics, electricians, truck drivers and all types of equipment operators will be put to work as soon as possible."
The company is promising some of the highest paying wages in the coal industry and a bonus program that will help workers and their families.
Gov. Justice sold Bluestone Coal to Russian-based Mechel OAO for approximately $436 million in 2009. He repurchased the operations for $5 million in 2015.
In Thursday's announcement, Jay Justice said Bluestone's product insulates workers from the common swings that are normal for the coal industry.
"Because of its extremely high-quality coal, Bluestone provides long term job security, even if the market turns down," said Justice.
Bluestone Coal has operations in McDowell and Wyoming counties.
CoalZoom.com - Your Foremost Source for Coal News