Bureau of Land Management Approves Oklahoma Coal Mine Expansion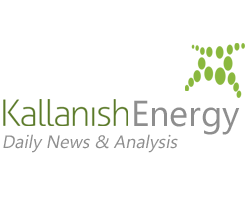 June 8, 2018 - The US Bureau of Land Management (BLM) has approved a lease modification to expand an underground coal mine in southeast Oklahoma.
The coal lease in Leflore County will be operated by Georges Colliers Inc., Kallanish Energy reports.
The federal approval permits the mining of an additional 520-acre tract of federal coal reserves. That acreage is directly adjacent to the now- operating Pollyanna 8 coal mine (also known as the South Central Coal Mine).
That acreage contains about 5.6 million tons of federally owned coal (3.37 million tons of recoverable coal) overlaid by privately owned surface acres, the BLM said.
It conducted an environmental assessment and found no significant impacts from the mine expansion in approving the project last March.
There are three coal mines in Leflore County that annually produce about 526,000 tons of coal.
The Pollyanna 8 mine has been in operation since 1995, and produces about 400,000 tons a year. Most of that coal is used in Oklahoma. The Pollyanna 8 mine accounts for 59% of the state's coal production.
That level of coal production is expected to continue and the expansion will extend the operational life of the mine by about eight years, the BLM said.
CoalZoom.com - Your Foremost Source for Coal News