Market Views Mixed on Possibility of China Importing US Coal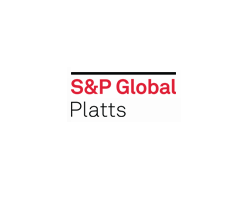 By Jin Ming Lim, Mia Corazon Aureus, Yuchen Huo, Mike Cooper and Jonathan Dart
June 8, 2018 - Opinions in the domestic Chinese thermal coal market are mixed on reports in the Chinese media that Beijing is taking the initiative to encourage end user customers to buy more US coal as a way of easing trade tensions.
According to Chinese media reports, the plan is to purchase up to $70 billion of US products including Appalachian coal from the eastern US.
The reports said the coal industry in the US state of West Virginia has suffered from the move to renewable energy. The state was also a major supporter of Donald Trump in the November 2016 presidential election, who promised to save the US coal industry.
China's open door to US coal imports could involve Beijing waiving tariffs for US coal, which is currently subject to a 6% import tax on the delivered cost of shipping thermal coal to China based on its CFR price.
However, market participants in China were loath to jump to any conclusions yet. "With a severely strained relationship between the US and China, it seems unlikely that there will be tax-free imports of US thermal coal into China," a north China-based trader said.
Another north China-based trader said he had heard more interest in Chinese buying circles for coal from US coal miners, but there were no deals concluded recently for China to his knowledge.
"Ultimately, it is vital to take into account the long voyage [of US coal] to China and the possibility of policy changes by the Chinese government."
"Chinese buyers must have a certain degree of risk appetite to consider importing US coal," he said.
A South Korea-based trader looking into US coal imports into Asia said he had heard of talk of China possibly buying more US thermal coal as one way of helping resolve its trade dispute with the US.
He declined to comment on rumors of the Chinese government relaxing the 6% import tax for US coal, as he was still waiting for news of China's decision expected to be released next week.
"If the government decides to lift the tax, there will be a long process of further negotiations," he said. "But, with Trump's way of doing things, I think it is possible." "It will be very good news for us if Trump [succeeds in getting] what he wants from the Chinese government," he added.
According to S&P Global Platts, traded prices for US 6,000 kcal/kg NAR thermal coal on Thursday were around $60.50/mt FOB basis New Orleans, equivalent to about $55.45/mt FOB on a 5,500 kcal/kg NAR basis.
Platts also assessed the current netback price for US thermal coal at Vancouver at $62.56/st FOB.
Shipping costs for delivering US thermal coal to Japan from the Roberts Bank terminal in Vancouver in a Panamax ship is currently around $14.30/mt, based on Platts data.
This indicates a delivered CFR price for US thermal coal shipped to China and Northeast Asia of about $69.75/mt on a 5,500 kcal/kg NAR basis, according to Platts calculations.
Given the possibility of a tax exemption, the delivered-China cost for US thermal coal including import tax of around $4.20/mt is $73.95/mt CFR China, and around $15.05/mt less than prices for comparable Australian 5,500 kcal/kg NAR thermal coal at $89/mt CFR South China.
The move toward US coal imports may lead to a trade-off with other origins of seaborne-traded thermal coal including Australian and Indonesian which have dominated trade in China's seaborne market, sources said.
CoalZoom.com - Your Foremost Source for Coal News