Wellmore Coal Co.'s Red Team Takes Annual Mine Safety and Rescue Governor's Cup
June 11, 2018 - Top honors were given to Wellmore Coal Company's Red Team in the 32nd annual Governor's Cup Mine Rescue and Safety Contest on Thursday. The competition was held on the campus of University of Virginia's College at Wise. The contest was co-hosted by the Virginia Coal and Energy Alliance (VCEA), Virginia Department of Mines, Minerals and Energy (DMME) and the Mine Safety and Health Administration (MSHA).
Five teams competed to conduct rescue and recovery operations in a staged mine disaster scenario laid out in the university's David J. Prior Convocation Center. Team members donned full mine rescue gear, including oxygen breathing apparatus, to determine underground mine conditions, construct ventilation controls and locate and extract "victims."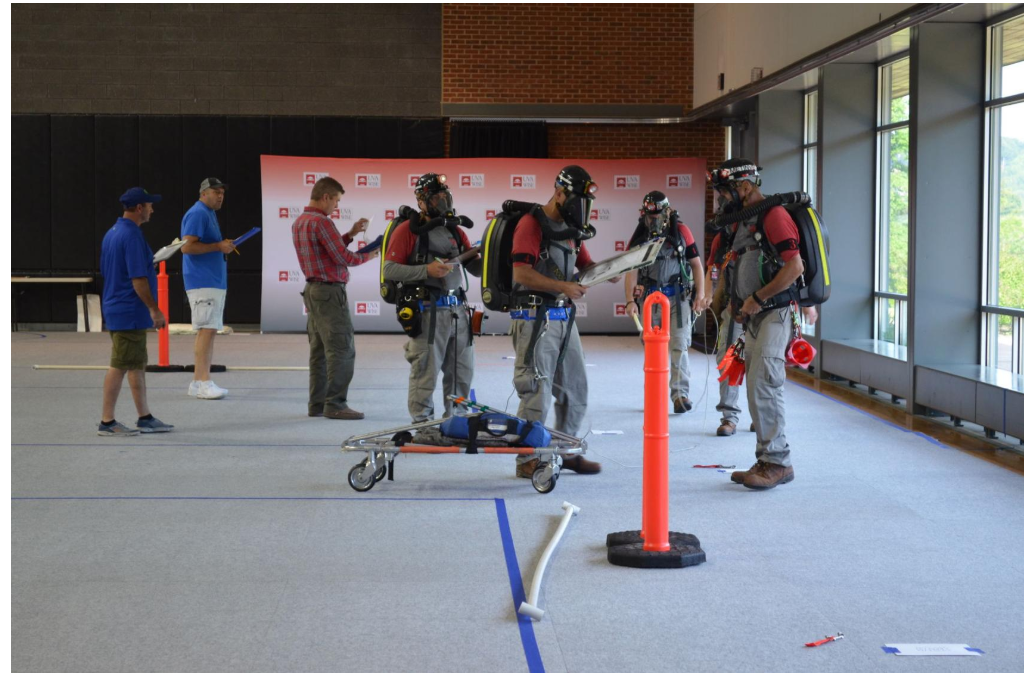 The teams were judged on their thoroughness in recording mine conditions on a map as they advanced into the "mine" and their ability to identify and respond to hazards that could endanger the team or trapped miners.
"Mine teams learn to work together," Virginia Mine Chief Randy Moore said in a news release. "They learn each other's strengths and weaknesses to make the best team they can be. After competing in a competition, they better understand the skillsets each team member brings to the field — whether in competition or a real life event. They train, compete and are dedicated to being their brother's keeper."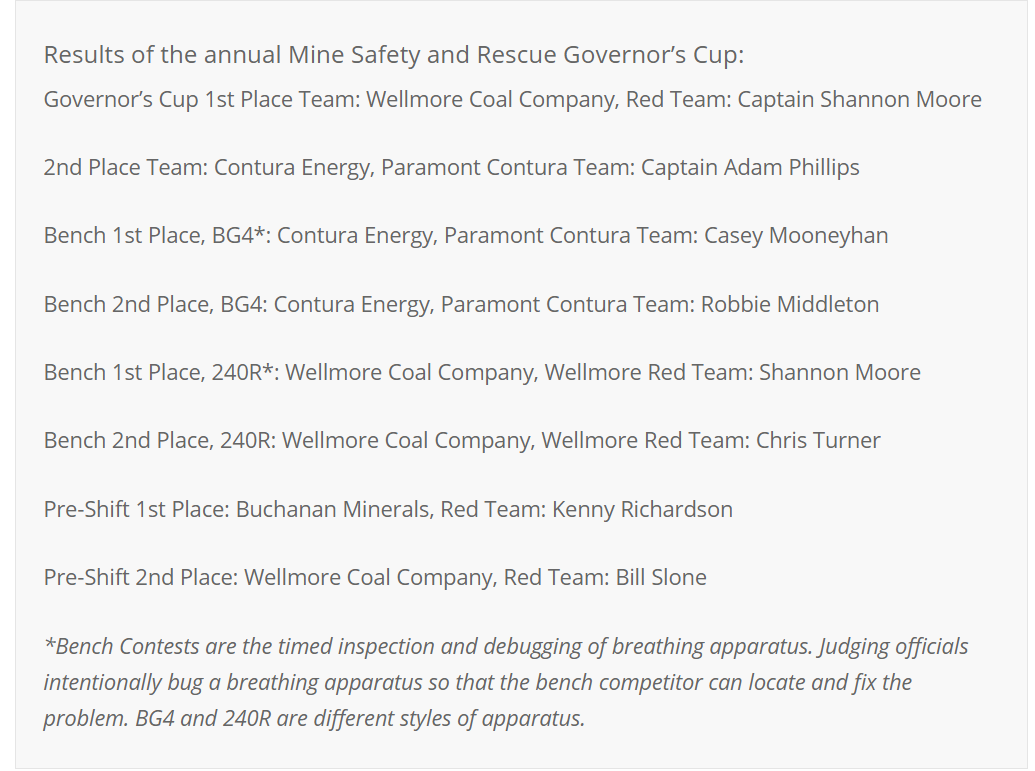 CoalZoom.com - Your Foremost Source for Coal News