Carbon Capture Legislation Aims to Incentivize Innovation in Coal Industry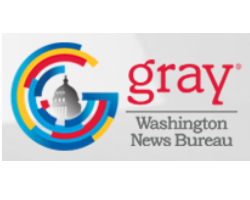 By Peter Zampa
June 12, 2018 - Coal is not going away according to Wyoming Senator John Barrasso who is looking for innovative ways to make the product cleaner. Barrasso thinks his USE IT Act contains the best of all worlds.
"40 years from now, we're going to be using a lot more coal than we're using today," said Barrasso.
The chairman of the Environmental and Public Works Committee understands the negative environmental stigma attached to his state's money-making product. He's hoping innovation can change the thinking.
"We want to make sure it is made as clean as we can as fast as we can in ways that don't raise costs for consumers," said Barrasso.
The USE IT Act embraces carbon capture, the practice of capturing CO2 emitted in the coal production process and using it for other things like extracting oil. Barrasso's legislation calls for doling out financial prizes for innovative use of captured carbon. Department of Energy Secretary Rick Perry predicts the world will rely on fossil fuels for a long time, so he finds it necessary to modernize.
"Finding ways to use U.S. product and use U.S. product in the cleanest possible way, carbon capture a very important part of that," said Perry.
Barrasso's bipartisan legislation passed through committee unanimously. That does not mean everyone thinks it is a good idea.
"If we're serious about targeting climate change, which I think we are, this is not the preferred route," said John Noel from Clean Water Action.
Noel says he is on board with parts of Barrasso's legislation like supporting research into technologies that would clean up emissions. He does not agree with helping the coal industry. The legislation calls for CO2 pipelines and carbon capture projects to go through permitting in a timely manner. Noel's take?
"Ways around some of the long-established environmental rules already on the books designed to protect the environment," said Noel.
Barrasso's legislation is still awaiting a vote from the full Senate.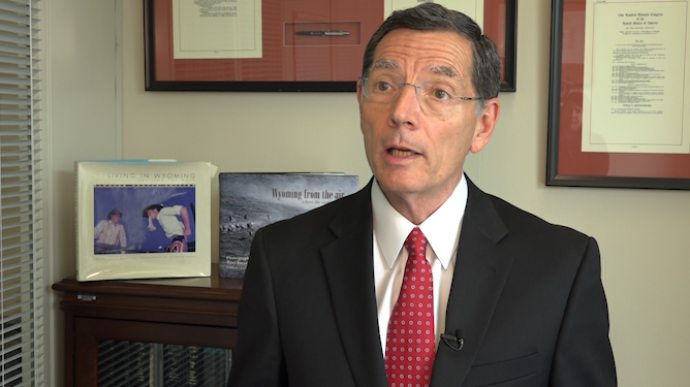 Wyoming Senator John Barrasso says the legislation will help his state, which he calls the Saudi Arabia of the United States.
CoalZoom.com - Your Foremost Source for Coal News