West Virginia Coal Festival Celebrates 25 Years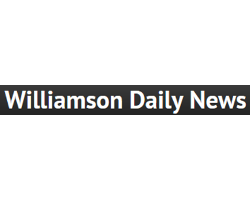 By Phil Perry
June 13, 2018 - The West Virginia Coal Festival will celebrate 25 years when it kicks off on June 19-23 at the Boone County Courthouse with an opening ceremony.
Treasurer Delores Cook, who has volunteered her time in each one of those festivals said that there are too many good memories for her to reflect on the event of years past.
"I can say that 25 years ago we started out with an idea," she said. "We had one vendor that sold snow cones. I can't remember if we had any (coal) mining equipment that first year, but we had one old piece of equipment out here on Main Street in front of the Boone Heritage & Arts Center."
Cook spoke about the hundreds of volunteers and thousands of hours that have been poured into the annual event.
"There have been many, many volunteer hours that have gone into making the event happen and I'm proud of that and all of the people who have given their time and talent through the years," she said. "All of the work, planning and financial contributions from coal companies who were here previously. We had lots of mining machinery on display across from the courthouse and people came in from other states, we had families who came back and made it a reunion."
The festival actually led to the development of the Coal Heritage Museum on Main Street in Madison in a location that was previously a Union Mission thrift store.
"There was a need to keep our heritage alive for future generations," she said. "All of these things have taken time and effort and help from the community and beyond our community who have given to make the museum what it is today. We had a vision and as a result of the vision, the festival has survived and flourished for 25 years."
Cook said that she hopes that younger people will someday take the reins and keep the rich coal heritage in the area alive.
"I'm very hopeful that younger generations will continue what was started and build on it and continue to make it grow," she said. "Eager and inspired young people are always needed and welcomed."
A variety of vendors will be on hand, the Coal Heritage Museum will be open from 12 p.m. to 9 p.m. each day of the festival. Mining equipment will once again be on display across from the courthouse and the carnival will open on June 19 at 6 p.m on Main Street.
West Virginia State Treasurer John Perdue will serve as the Grand Marshal.
From an entertainment perspective, Craig Wayne Boyd will headline the festival on June 23. The country music artist is best known for winning season 7 of "The Voice" in 2014 where he competed as a member of Blake Shelton's team. Boyd is currently touring in support his 2017 album, "Top Shelf."
A gospel sing will be featured on June 20 and The Reflections will perform oldies on June 22. A fireworks display will wrap up the festival on Saturday night.
Festival President Joy Underwood said that he encourages the community to make the city of Madison and surrounding areas as presentable as possible.
"Our city workers do a good job of keeping Madison clean and I encourage our citizens to do the same, not just during festival time but throughout the year," he said.
2018 Coal Festival Schedule
June 19: Opening ceremony at Boone County Courthouse at 6 p.m. Karaoke will be held on Main Street stage area.
June 20: Memorial Service for fallen coal miners and three West Virginia Coal Festival volunteers who have passed away. (Doug Bell, Kathy Ream and Margo West) at 6 p.m. The guest speaker will be UMWA Secretary-Treasurer Levi Allen. a gospel sing follows at Gazeebo on Main Street.
June 21: Local talent will be featured.
June 22: The Reflections (oldies music) will perform at approx. 8 p.m.
June 23: The parade will begin at the Benjamin Price Bridge, pass the courthouse and proceed down Main Street. Craig Wayne Boyd will perform at approx. 8 p.m. Fireworks will follow from the Benjamin Price Bridge.
CoalZoom.com - Your Foremost Source for Coal News