Huge Mechanical Puppet Goes on Walkabout in England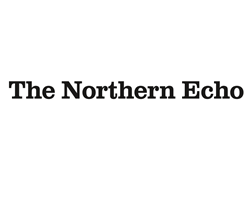 By Bruce Unwin
July 2, 2018 - A unique tribute to Cornish tin miners resonated with crowds in a former North-East, England coal mining community over the weekend.
Huge crowds turned out in sun-drenched Willington to watch as the mechanical phenomena that is The Man Engine came to the County Durham town.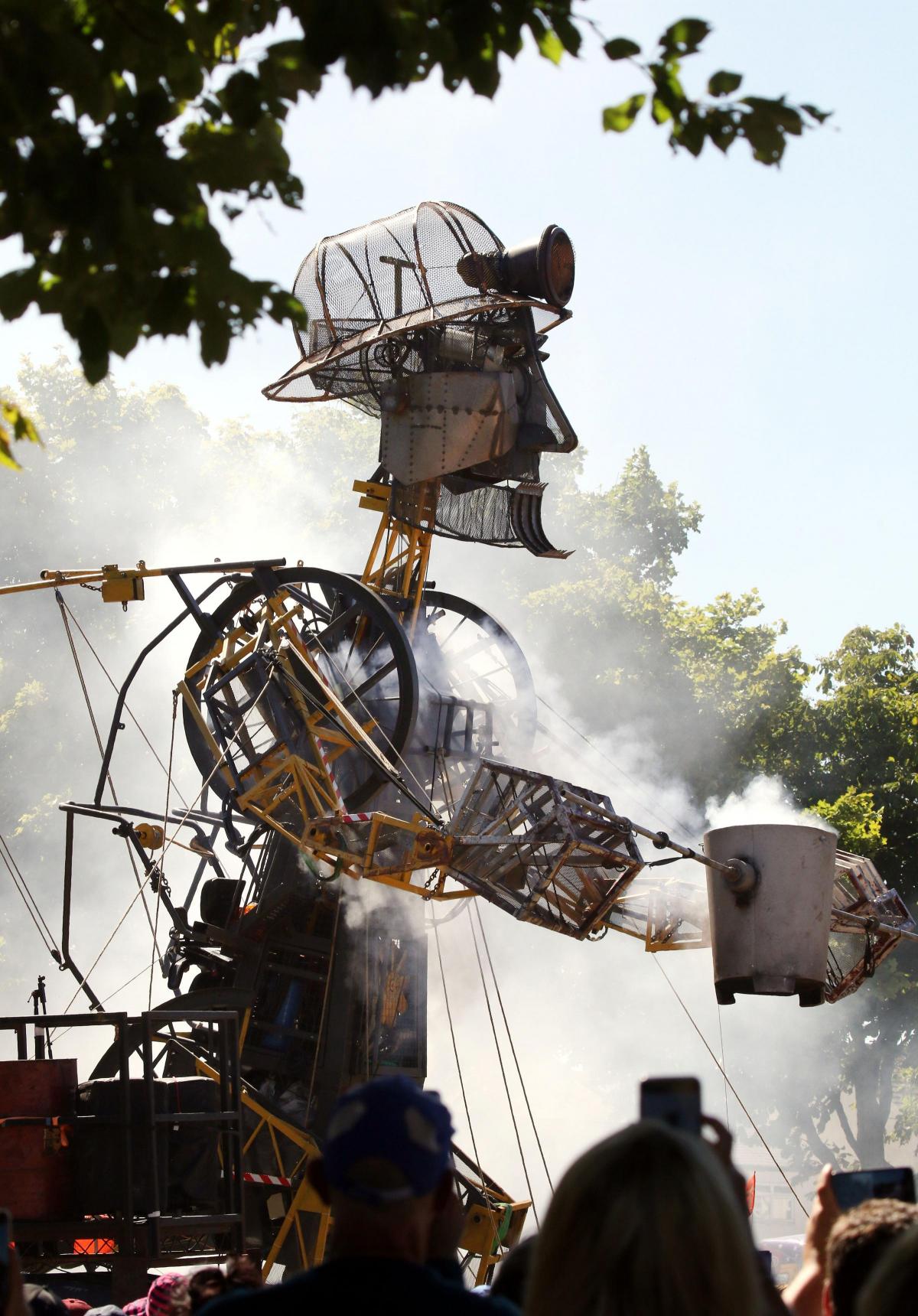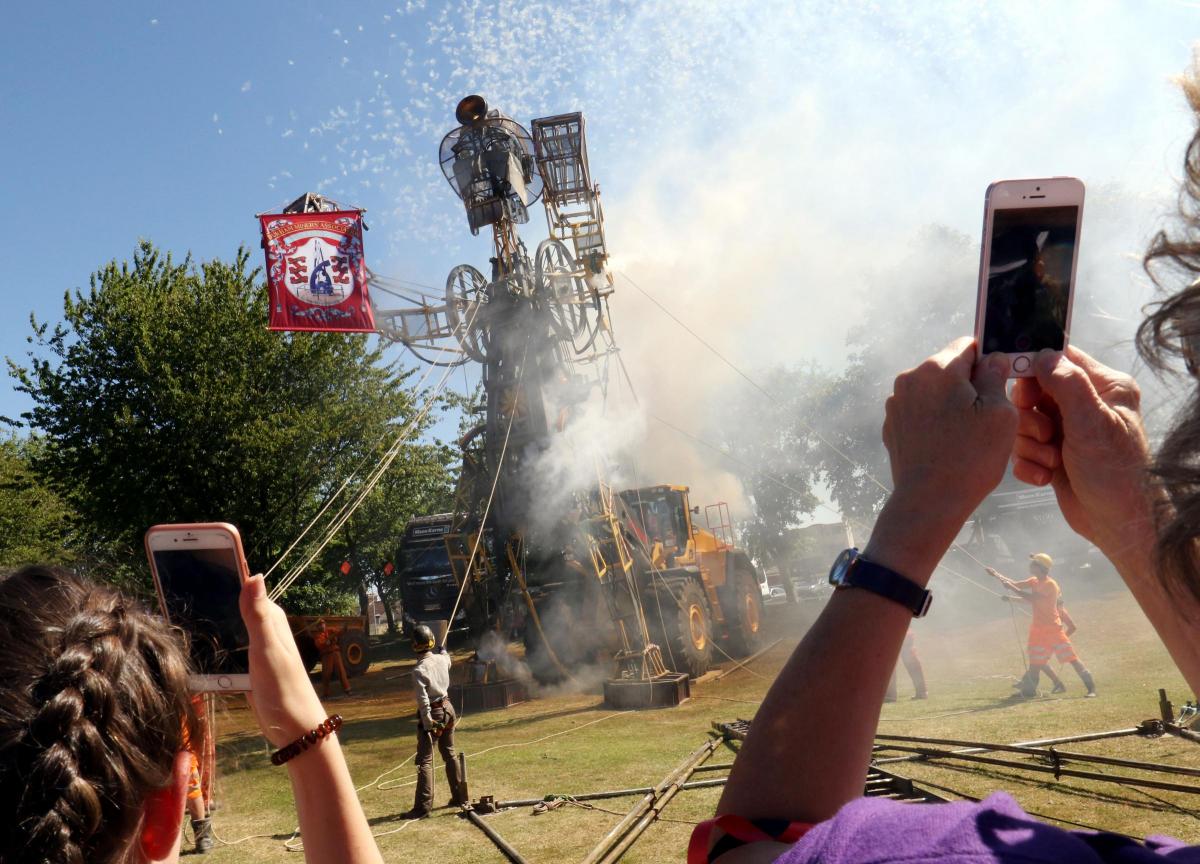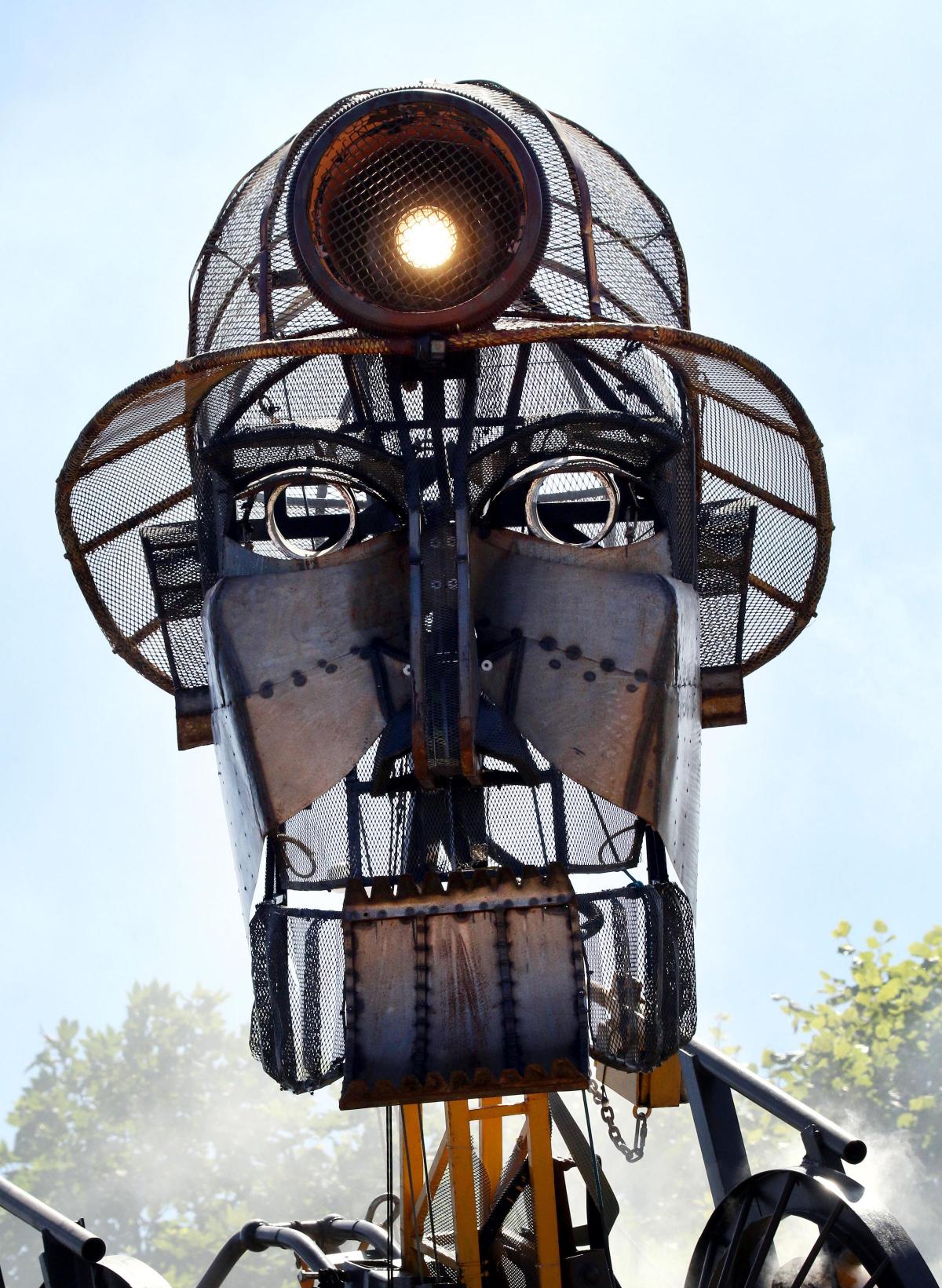 The largest mechanical puppet ever constructed in Britain arrived in the former colliery town in the Wear Valley at the end of its Resurrection Tour of mining communities in England and Wales.
Local arts group Northern Heartlands arranged the visit and display which captivated onlookers, young and old alike, on the town green.
Events included a gala-day parade by local schools, accompanied by brass bands, before the main Engine Man performance.
Creator, Will Coleman, said: "We've stretched our legs, left Cornwall, and blazed a pilgrimage up through mining communities in south Wales, Shropshire, Yorkshire and, now, here we are in Willington, in County Durham."
Sarah Gent, of Northern Heartlands, said: "It's been a great success, and we think there were about 6,000 people there.
"The crew who brought it said they haven't had such a passionate response, except when they were in Cornwall."
Tour over, The Man Engine is now destined for 'home', a storage hangar at Newquay Airport.

CoalZoom.com - Your Foremost Source for Coal News