American Electric Power Extends CAPP Coal Deliveries to Rockport, Indiana Under New Purchase Agreements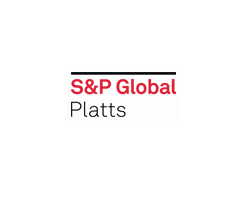 By Bob Matyi and Derek Sands
July 2, 2018 - American Electric Power ended up buying Central Appalachian spot thermal coal for its 2,600-MW Rockport generating station in southern Indiana for a longer period of time than it had specified in a recently issued request for proposals, company spokesman Tammy Ridout said Friday.
Barge deliveries of the approximately 12,000 Btu/lb coal will begin nextweek and extend through the end of 2018, Ridout told S&P Global Platts.
In the solicitation, Columbus, Ohio-based AEP sought up to 225,000 st ofcoal from July 1 through September 30.
Except to confirm purchases were made this week off the RFP, Ridout declined to reveal amounts or identify the suppliers.
Amy Jefferies, manager of coal procurement for AEP Service Corp., had said the company received "multiple" bids, and was pleased with the overall response. She could not be reached for comment Friday.
The company uses several criteria in evaluating coal offers, including the barge-delivered cost, reliability of supply and transportation flexibility, previous experience with the bidders, credit worthiness of the bidders, coal quality and other terms and conditions.
Rockport burns about 7 million st of coal annually, of which 87% comes from Powder River Basin and the remainder from CAPP.
A lease arrangement involving 1,300-MW Rockport Unit 2 is set to expire in December 2022, but could be renewed. AEP says it currently has no plans to retire one or both Rockport units.
CoalZoom.com - Your Foremost Source for Coal News