Lighthouse Resources: Exporting U.S. Coal to the Pacific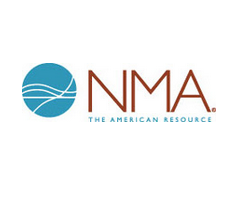 July 3, 2018 - America is blessed to be home to abundant natural resources that provide efficient, low-cost energy. With vast coal reserves and world-class coal mining, the U.S. coal industry provides job and economic growth to the United States. It is also important to our allies in the Pacific.
Many Asian countries do not have sufficient natural resources to provide the energy their countries need; they must rely on imported energy from other nations. For example, Japan has less than one month of in-country reserves for 77% of its electricity supply at any given time, so its national energy policy includes creating a diverse portfolio of imported energy. This energy mix, of which coal is an important part, is essential not just for powering their economies, but also for safeguarding against regional economic and geopolitical turmoil.
Lighthouse Resources is currently exporting coal from the Decker Mine in Montana to Asia, operating the Black Butte Mine in Wyoming, and developing the Millennium Bulk Terminals coal export project in Washington.
High demand for U.S. coal in Asia has created the incentive for Lighthouse to expand coal port capacity on the West Coast. At full build-out, the Millennium Bulk Terminals-Longview coal export terminal will handle 44 million metric tons per year. These coal exports will contribute to America's position as a global leader by supplying our Asian allies with low-cost, secure and stable energy supplies for years to come.
CoalZoom.com - Your Foremost Source for Coal News