NIOSH to Provide Free, Confidential Health Screenings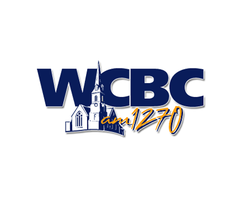 July 4, 2018 - The National Institute for Occupational Safety and Health (NIOSH) will offer a series of free, confidential health screenings to coal miners in West Virginia and Maryland. The screenings are intended to provide early detection of coal workers' pneumoconiosis (CWP), also known as black lung, a serious but preventable occupational lung disease caused by breathing respirable coal mine dust. All coal miners (current, former, underground, surface, and contract) are encouraged to participate.


WHEN
July 16 – July 20


WHERE
The health screenings will be provided through the state-of-the-art NIOSH mobile testing unit at various community locations. Walk-ins are accepted, though miners are urged to call 1-888-480-4042 to schedule an appointment.


Screening locations:


Casselman Mine (for mine employees only)
865 Durst Road, Grantsville, MD
Monday, July 16
5 am – 5 pm
Holiday Inn
1076 National Highway, LaVale, MD
Tuesday, July 17
7 am – 7 pm
Walmart in Keyser
148 Walmart Road, Keyser, WV
Wednesday, July 18
8 am – 7 pm
Shop 'n Save
371 William Avenue, Davis, WV
Thursday, July 19
8 am – 7 pm
Mt. Storm Volunteer Fire Department
16521 George Washington Highway, Mt. Storm, WV
Friday, July 20
8 am – 8 pm
BACKGROUND
The prevalence of coal workers' pneumoconiosis (CWP), or black lung, among long-term underground miners that participated in chest x-ray screening decreased from the 1970s to the 1990s. However since 1999, the prevalence of black lung among U.S. coal miners is increasing. Black lung can occur in miners who work in mines of all sizes.
Miners who work in particular areas of the country, in certain mining jobs, and in smaller mines have an increased risk of developing black lung. Progressive massive fibrosis (PMF), the most severe type of black lung, is much more prevalent among miners from underground mines with fewer than 50 workers.
Screenings provided by NIOSH will include a work history questionnaire, a chest radiograph, a respiratory assessment questionnaire, spirometry testing, and blood pressure screening. The screenings typically take about 30 minutes and each individual miner is provided with their results. By law, each person's results are confidential. No individual information is publicly disclosed.
Screenings are offered as part of NIOSH's Coal Workers' Health Surveillance Program. NIOSH encourages miners and their families to go to the Coal Workers' Health Surveillance Program web page for additional information about the program. You may also call the toll free number (1-888-480-4042) with questions.


Twelve weeks of surveys are planned this year in coal mining regions throughout western Kentucky, West Virginia, Pennsylvania, Ohio, and Maryland.
NIOSH is the federal institute that conducts research and makes recommendations for preventing work-related injuries, illnesses, and deaths. For more information about NIOSH, visit www.cdc.gov/niosh.
CoalZoom.com - Your Foremost Source for Coal News