South Africa's Shondoni Coal Mine to Help Sustain Sasol's Secunda Complex Until 2050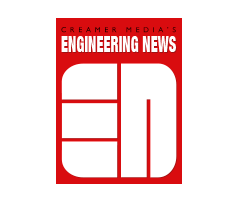 By Nadine James
July 6, 2018 - The inauguration of South African energy company Sasol's R5.5-billion Shondoni Colliery on Thursday was attended by Mineral Resources Minister Gwede Mantashe, Mpumalanga Finance, Economic Development and Tourism MEC Eric Kholwane and Goven Mbeki municipality executive mayor Thandiwe Ngxonono.
The Shondoni mine is part of a R14-billion mine replacement program to replace 60% of Sasol's aging coal mines in the Secunda area.
The Shondoni mine, on which construction started five-and-a-half years ago, has completely transitioned from the old Middlebult mine into the new mine.
As previously reported by Mining Weekly Online, the extractable reserves at Shondoni are estimated at about 190-million tons, which translates into an operating life of 20 years.
The mine is expected to produce 9.2-million tons of coal a year. A 21-km-long conveyor belt will transport the coal from the mine to Sasol Coal Supply.
During his welcoming speech, Sasol senior VP Lucky Kgatle, thanked the Sasol mining team, as well as all the contractors, who ensured that the mine was delivered on time and on budget, resulting in a, "greener, safer and more efficient mining operation."
Sasol joint president and CEO Bongani Nqwababa described Shondoni as the most modern mining operation of its kind in South Africa.
He noted that the mine replacement program has led to the establishment of three new mines, including Shondoni, thereby securing coal supply to the Secuda Complex until at least 2050, while supporting and sustaining 4 000 jobs.
Nqwababa stressed that the completion of the colliery is a "tangible expression that Sasol is and will remain committed to playing a significant role in South Africa's growth and socioeconomic development."
Kholwane noted that this project would introduce much needed jobs, which may see the province "claw back" some of the jobs lost in the first quarter of this year.
Ngxonono agreed, adding that mining accounted for 39% of the municipality's gross domestic product, and that Shondoni's opening fits well with municipal directives for diversified local economic development. "The Goven Mbeki municipality looks forward to reopening the benefits outlined in the social and labor plan."
Mantashe said Shondoni represented a South Africa company investing in and increasing the productive capacity of the community, the coal industry and the country.