Morien Provides Update on Donkin Mine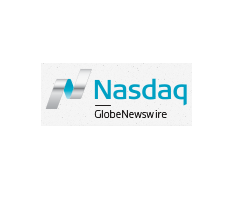 August 1, 2018 - Morien Resources Corp. ("Morien" or the "Company") (TSXV:MOX), is pleased to announce that Kameron Collieries ULC, an affiliate of The Cline Group LLC, and owner/operator of the Donkin Coal Mine ("Donkin") in Cape Breton, Nova Scotia, has successfully arranged a coal offtake agreement ("Agreement") with local power utility, Nova Scotia Power Inc., to supply a portion of Donkin coal production to Nova Scotia Power's nearby Lingan Generating Station for the next several years. All other details regarding the Agreement remain confidential.

Morien's Donkin Royalty
Morien owns a gross production royalty of 2% on the first 500,000 tonnes of coal sales per calendar quarter and 4% on any coal sales from quarterly tonnage above 500,000 tonnes ("Royalty"). The Royalty is payable to Morien on a quarterly basis over the anticipated 30-plus year mine life.
Production at Donkin commenced in Q2 2017 and is expected to rise to the permitted production rate of 2.75 million sales tonnes per year over a three to four year period. The majority of Donkin production is currently exported into the seaborne thermal and metallurgical coal markets. Using a broad range of coal pricing (C$55 to $115 per tonne), annual royalty payments could be in the order of C$4.0 million to $8.0 million at full production. These values are only estimates based on Q2 2018 assumptions made by Morien management, and would be achieved only when Donkin reaches permitted production levels. Actual results and royalties received, if any, may vary from those considered by Morien management. As a public company, Morien incurs general and administrative expenses which are necessary for the collection of the aforementioned royalties. See the advisory below regarding Forward-Looking Statements.
* The Donkin Coal Technical Report, dated November 2012, found on Morien's SEDAR profile, supports the above technical disclosures. The Technical Report presents the results of a Pre-Feasibility Study on the Donkin Mine and the reserves defined by the Pre-Feasibility Study prepared by Xstrata Coal Pty Ltd. Production assumptions are based on Probable Reserves of 58 million tonnes. The Reserve estimate is based on an Indicated Resource of 174 million tonnes.
Qualified Person
Dawson Brisco, P.Geo. (Nova Scotia), President, is a Qualified Person as that term is defined in National Instrument 43-101 and has reviewed and approved the scientific and technical information contained in this news release.
Morien is a Canadian based, dividend paying, mining development company that holds royalty interests in two, long-life, world-class, tidewater accessed projects. The Donkin Coal Mine commenced production in Q1 2017 and the Black Point Aggregate Project was permitted in Q2 2016 and is progressing toward a development decision. Morien's management team exercises ruthless discipline in managing both the assets and liabilities of the Company. The Company's management and its Board of Directors consider shareholder returns to be paramount over corporate size, number or scale of assets and industry recognition. Morien has 53,451,114 issued and outstanding common shares and a fully diluted position of 57,893,614.
CoalZoom.com - Your Foremost Source for Coal News