Head to Alaska for the 75th Usibelli Coal Mine Anniversary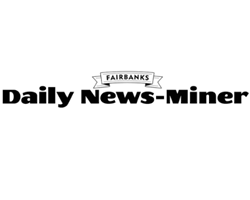 August 3, 2018 - The Usibelli Coal Mine has been a vital energy supply for the Interior for 75 years. On Saturday, Alaska's only coal mine is throwing a 75th anniversary bash.
Now, you might not have written "Hang out with family at coal mine" when you were planning out your summer bucket list, but this is an opportunity that should be taken advantage of. You'll have a chance to rub shoulders with miners, learn about the coal that powers and heats your home, and see some heavy equipment in action.
Don't mistake Usibelli Coal Mine for some subterranean shaft deep in the heart of the Alaska Range. It's a surface coal mine. It was founded by an Italian immigrant and coal miner named Emil Usibelli. He had been contracted by the U.S. Army to find coal to keep Ladd Army Air Field — now Fort Wainwright — warm and operating during World War II. Mr. Usibelli and his associate, Thad Sandford, found the coal seams near Healy and used a mining tactic that received a lot of criticism from others in the industry. The duo simply used a bulldozer to scrape the surface dirt away. Then they used the dozer to push the coal onto a logging truck.

Mr. Usibelli founded UCM in 1943 and mined 10,000 tons of coal for the Army in the first year of business.
Usibelli Coal Mine has the capability to mine that much coal in a day now. UCM is mining at a rate close to 1 million tons of coal a year. You can still see the coal seams in the hills, which look like layers of black coal in a geological pudding parfait. There is 220 million tons of coal tucked away in the hills near Healy, so if Usibelli were to continue at its current rate, the company could continue its work mining for the next 220 years.
The main workhorse, equipmentwise, is a dragline electric excavator, which was dubbed the "Ace in the Hole" by Tri-Valley School students after it was purchased in 1977. This dragline has a 325-foot boom with a bucket capable of scooping out 33 cubic yards of coal or other detritus, the equivalent of scooping up four pickup trucks. The excavator also has a 2-mile electric cable.
The hardest workers, of course, are the 100 or so Alaskans who work for Usibelli. The family owned company has second-, third- and fourth-generation miners working for it. Some current employees have worked there for decades. It's probably safe to surmise the company is treating its employees well.
The type of coal being mined is far less sulfuric and softer than what is found in the mines of West Virginia and Pennsylvania. With less sulfur, it burns cleaner. It's softer, so it loses its shape when it's exposed to the elements. One pound of Usibelli coal burns at a heat equivalent of 7,800 British Thermal Units. A single BTU is equivalent to a burning matchstick.
The coal is sent to Interior power plants — Fort Wainwright, Eielson Air Force Base, Aurora Energy in downtown Fairbanks, the University of Alaska Fairbanks plant and the two Healy power plants — to generate electricity and keep homes and businesses warm.
Usibelli Coal Mine has improved life in the Interior by providing an affordable energy source. So grab your boots — it's supposed to be a wet weekend — and head down to Usibelli Coal Mine, have fun and learn more about this 15-million-year-old energy source and it's impact on Alaska. The mine will be open to the public from noon to 5 p.m. Saturday. There will be a free barbecue lunch, tours, door prizes, activities, an obstacle course and games.
To get to the mine, head south on the Parks Highway toward Healy. In Healy, take a left on the Spur Road, which will be marked by yellow and blue balloons. Employees will direct traffic from there.