CONSOL to Seek Permits for Low-Vol Metallurgical Coal Mine in West Virginia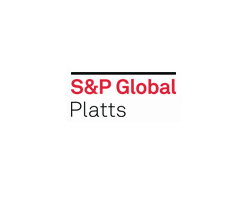 August 6, 2018 - CONSOL Energy told analysts Thursday it will begin permitting a low-vol coking coal property at Itmann, West Virginia, where the company has 26 million st of reserves.
The permitting process will take at least 12-18 months, according to US investment bank Seaport Global. Higher demand for US coking coal in domestic and overseas markets has boosted interest in developing resources.
CONSOL previously operated the giant Buchanan low-vol HCC longwall mine in Virginia, before selling the mine along with coking coal resources to US miner Coronado Coal.
"Management was careful to say the project hasn't been sanctioned yet. It also stated that it won't be a high capital project," Seaport said in a note late Thursday.
In the domestic met coal market, CONSOL announced it recently signed its first deal since 2013, for high-vol crossover met coal delivered in multiple shipments over the second half of 2018 to a US coke operation.
CONSOL said it sees potential for 300,000-500,000 st/year in domestic met coal demand from 2019.
CONSOL exports 2 million st/year of cross-over met coal, mainly to Northeast Asia and Brazil with a little going to Europe, based on 2017 data. The met coal was sold by CONSOL at prices around 10% above CONSOL's thermal coal, Seaport said.
Xcoal Energy & Resources sells CONSOL's Bailey coal to international steel companies.
CONSOL's average coal revenue in Q2 was $47.34/st on 7.8 million st of sales, up from Q2 2017's $44.75/st and 6.8 million st.
Seaport expects CONSOL to ship 27.6 million st in 2018, with 30% exports, and 8% of the total sold as met coal. Indian demand for CONSOL's thermal coal has grown, it said.