Large New Philanthropic Fund Responds to Coal Country Transitions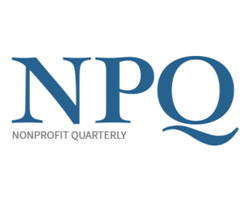 By Debby Warren
August 7, 2018 - The story is familiar: Factories leave, farms mechanize, mines close, and the community suffers and shrinks. Finding a new economic engine that can provide jobs, power the tax base, and keep the kids from leaving is a daunting task in today's rural America. Fortunately, that's the focus of the Just Transition Fund ("the Fund"), at least for communities hit hard by the energy transition from coal—first in Appalachia, and now in the Midwest and beyond.
Three forces are responsible for a tsunami of job losses from closed mines and the shutdown of more than 130 coal-powered plants since 2015: 1) the declining cost of producing natural gas, 2) a regulatory environment that makes it more expensive for electric power generators to use coal, and 3) weak international demand. Appalachia has endured 82 percent of the nation's coal job losses, losing 33,500 mining jobs between 2011 and 2016; coal production has fallen by nearly 45 percent in this span. Farther west, where the Power River Basin of Wyoming and Montana has historically provided 40 percent of the country's coal, a flurry of coal mining company bankruptcies has meant widespread job and tax base loss. Mining communities in central and southern Illinois are hard hit as well.
Both internationally and in the US, the new field of just economic transition is taking hold, and the Just Transition Fund is in the forefront of marshalling financial, technical, and political resources to support these communities in transition. Created in 2015 to enable community groups to quickly respond to the Obama administration's POWER Initiative, JTF was seeded with $450,000 from the Rockefeller Family Fund, the Appalachian Funders Network, and six national and regional foundation partners. Just weeks after its doors opened, 54 applicants submitted proposals requesting over $1.3 million in new federal funds to help coalfield and coal plant-impacted communities better prepare for economic transition. To date, the Fund's grants have helped inject nearly $19 million in federal funds to undergird and scale community-driven economic transition projects. Now this funder has expanded its mission to more broadly address the coal community transition movement. In the past year, the Fund and its partners received $3 million from Bloomberg Philanthropies and a $1 million donation from Google to support their work.
The Just Transition Fund sees itself as a philanthropic hybrid, both a grantmaker and nonprofit innovator. Its values and beliefs are crystal clear—that the affected communities have the wisdom and power to solve their own problems; that they need the resources, supports, and connections to make marked change; and that it's neither solely the economy or the environment, but both.
The Fund's investments encompass a diverse set of strategies for communities hit by coal mine and coal plant closures:
For the Coalfield Development Corporation in Wayne, West Virginia, to launch new businesses in real estate development, construction, wood working, agriculture, and artisan trades with former coal miners at the helm;
For Rural Action in Plains, Ohio, to do a feasibility study for the Appalachian Ohio Solar Supply Chain Initiative and attract component manufacturing jobs to the region;
For the Clean Air Coalition of Western New York in Buffalo, New York, to launch a labor-business-government-community effort to redevelop the region after the Huntley Coal Plant closes; and
For the Black Mesa Water Coalition in Flagstaff, Arizona, to enable the Navaho Nation to do community engagement around building sustainable economic development opportunities, particularly after the shutdown of the Black Mesa Mine.
With more than 45 partners/grantees, the Just Transition Fund is truly acting as a hub for the economic transition movement and providing a viable vehicle for philanthropic engagement in the economic development challenges of our time.