German Uniper's Coal-to-Gas Plan Will Cut Scholven Capacity to 114 MW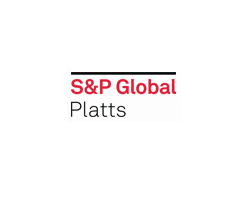 By Andreas Franke
August 9, 2018 - German utility Uniper's plan to convert its coal-fired units at Scholven to gas will cut power generation capacity at this site to 114 MW from 760 MW, a spokeswoman for Uniper told S&P Global Platts Wednesday.
Uniper currently operates three coal-fired units at Scholven: units B and C with 345 MWe each as well as a smaller 70 MWe combined heat and power unit.
Units B and C commissioned in the late 1960s are nearing their life-span end, but with no date set yet for their closure, the spokeswoman added.
According to a Uniper presentation, the coal units will be supplemented and eventually completely replaced by a new gas-fired CHP unit consisting of two gas turbines and a steam boiler to be installed by the end of 2022 at the latest.
Construction could start as early as next year after Uniper extended a long-term supply contract with an unnamed industrial enterprise in the Ruhr area around Gelsenkirchen, where companies like BP and SABIC operate refineries and petrochemical plants at Scholven.
Output from the new unit specifically designed for industrial processes nearby will be used locally, reducing transmission losses, the spokeswoman added.
In order to connect the new gas-fired unit to the German pipeline network, Uniper plans construction of a new pipeline link with grid operator Open Grid Europe (OGE). The new pipeline is planned to be completed by end-2020, it said.
The coal-to-gas conversion at Scholven is the second major gas plant announcement this year for the traditional coal-mining Ruhr region with Germany's last hard-coal mine to close this year.
Last week, Steag signed an agreement with Siemens for construction of a new gas-fired CHP plant at Herne 6 to be online by 2022.
Steag's new gas unit with over 600 MW power capacity will replace the already approved coal-fired Herne 5 project seen no longer viable with Germany planning to phase-out coal over coming decades.
Uniper itself plans to commission Germany's last coal-fired power plant with its 1.1 GW Datteln-4 project still set for a 2020 start.
Construction at Datteln started over a decade ago, but has been delayed for various reasons.