Hexagon Mining to Showcase Integrated Life-of-Mine Solutions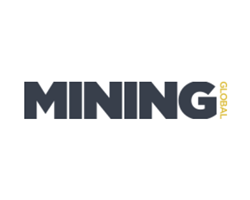 By Dale Benton
August 24, 2018 - A global dealer in digital solutions that create autonomous connected ecosystems to the mining industry is heading to China.
Hexagon's mining division has announced this week that it has plans to continue to develop its Channel Partner Program by extending its reach to China.
This will be the company's first foray into the country as it showcases its integrated life-of-mine solutions at the company's regional users' conference, HxGN LOCAL Beijing.
The Channel Partner Program, which was launched earlier this month, is centred around attracting more international companies to collaborate with Hexagon.
Hexagon's industry-specific solutions leverage domain expertise in sensor technologies, software, and data orchestration to create Smart Digital Realities™ that improve productivity and quality across manufacturing, infrastructure, safety and mobility applications.
HxGN Local is a three-day event that is committed to creating efficient and feasible smart solutions in the fields of "smart manufacturing" and "smart city".