US-Backed Coronado Coal Eyeing $4 Billion IPO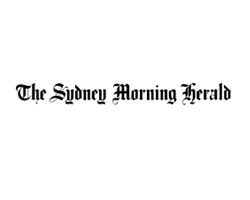 By Cole Latimer
September 3, 2018 - The fifth-largest coking coal miner in the world, Coronado Coal, is planning a potential $4.3 billion listing on the ASX.
Its owner, US private equity firm Energy and Minerals Group, is exploring potentially launching the coal miner on the ASX in the coming months.
A prospectus is expected within the next four to six weeks, with a listing as soon as November.
The proposed IPO will be the largest coal listing in Australia since the height of the mining boom, in 2012, when the Chinese firm Yancoal entered the ASX.
Coronado Coal burst onto the Australian mining scene in March when it bought Wesfarmers' Curragh coal mine in Queensland for $600 million. While Coronado managed to get a hold on the Curragh coal mine, it also briefly had its eye on Anglo American's Moranbah and Grosvenor metallurgical coal mines in Queensland.
The miner said Curragh is one of its key operations, generating about 12 million tonnes of coal annually.
The lead managers are understood to be Goldman Sachs, UBS, and Credit Suisse, which have a broad consensus on the coal miner's valuation.
Goldman Sachs placed an enterprise value of between $US2.1 billion and $US2.8 billion ($2.9 billion to $3.9 billion), based on its enterprise value and earnings, as well as a long run exchange rate of US80 cents to the Aussie dollar and a metallurgical coal price of $US135 a tonne.
This coal pricing is below that of Australia's Office of the Chief Economist's resources and energy report, which forecast an average metallurgical contract price of $US193 a tonne in 2018, $US157 in 2019, and $US148 a tonne in 2020.
Goldman Sachs forecast earnings of $US659 million in 2019.
Credit Suisse placed a slightly higher IPO valuation of between $US2.5 billion and $US3.1 billion.
UBS put a valuation of between 3.1 and 5.4 times Coronado's 2018 and 2019 earnings, which is expected to hit around $US547 million and $US791 million respectively.
Analysts at UBS expect the company's free cash flow to be between $US300 million and $US500 million per annum in 2018 and 2019, while Goldman analysts pinpointed a figure of around $US377 million in 2019.
Credit Suisse analysts expect the company to distribute between 60 per cent to 100 per cent of this free cash flow to shareholders.
One of its lead managers, Credit Suisse, noted the key risk for the company was its heavy leveraging to shifting metallurgical coal prices.
The miner itself said the company was keeping its options open.
"Coronado Group is in the process of considering various strategic options for its business going forward. However, no final decision has been made," a Coronado spokesman said.
Coronado's major projects are the Curragh coal mine in Queensland, which accounts for 60 per cent of its production, and the Buchanan, Logan and Greenbrier mines in the US. The majority of its coal is used in steel making.