US Federal Agency to Work With Indian Company on Carbon Capture Storage and Utilization Tech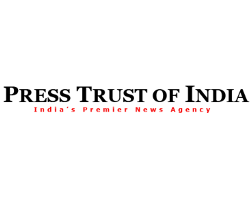 September 4, 2018 - A US federal agency has tied up with an Indian engineering consultancy services firm to advance the adoption, use and research on commercial scale coal gasification and develop carbon capture storage and utilization technologies in India.
Through its partnership with MN Dastur & Co, a premier consulting firm in the metals, mining and energy sector, the US Department of Energy and its National Carbon Capture Center (NCCC) envisions to accelerate the participation of government of India institutions and the Indian private and state enterprises in the development and commercialization of technologies to reduce greenhouse gas emissions, a media release said yesterday.
As part of the agreement, the NCCC will offer knowledge sharing by its world-class neutral test centre to advance carbon capture technologies relevant to the Indian context, which could then be implemented by the private and state enterprises in India, it said.
"Economically attractive hyper-scale coal gasification-based on low-grade Indian coals, along with carbon capture, can have a transformational impact on the Indian economy," Atanu Mukherjee, president of M N Dastur & Co, said.
"This can enable large-scale economically viable clean coal-based industries like steel, chemicals, cement, fertilizer and power," he added.
Dastur will work with the DoE and the NCCC on technology scaling, economic viability, investment enablement, policy advocacy and strategic and operational designs, both at the government and the enterprise level, Mukherjee said.



Frank Morton, Director of NCCC, said Dastur's storied history and world-class expertise in the metals, mining and energy industries would complement the US Department of Energy's capabilities and the NCCC's world-class research and technology resources in gasification and carbon capture.
"This will address the growing need to have a multi-pronged approach to the abatement of greenhouse gases in India while not compromising on economic growth," Morton said.
CoalZoom.com - Your Foremost Source for Coal News