Peabody Lets Go Of Uneconomical Coal in the Powder River Basin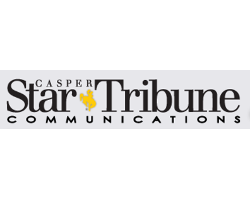 By Heather Richards
September 4, 2018 - One of Wyoming largest coal companies relinquished thousands of acres of federal leases in the Powder River Basin last year that the company deemed uneconomic, a new twist in Wyoming's challenged coal story.
The company has also released mined-out tracts this year. A letter obtained by the Powder River Basin Resource Council, from Peabody to the Bureau of Land Management, acknowledged that 2,740 acres of land the company let go of last year simply did not hold enough value.
"The coal quality has been determined to be uneconomical in current market conditions," the company wrote.
A spokesman for the company did not comment for this story by press time.
Wyoming's coal industry has been under pressure from declining demand for some time, but has stabilized at lower production levels in the last year and a half. The erasure of coal plants that once bought Wyoming coal has reduced the size of a market that was once robust. Low natural gas prices continue to determine coal's share in the electricity market, while cheap options like wind and solar are increasingly taking hold.
Bob Burnham, a private coal consultant covering Powder River Basin, said Peabody may simply be trimming the least valuable of its assets.
"I'm thinking that might be the case," he said of the relinquished acreage at Caballo. "Their active pit for some years has been designed to work around some of this poor quality coal."
There are larger concerns in the basin, insiders have noted. The Powder River Basin may have more coal than it needs since a downturn in demand prompted layoffs and instigated a period of bankruptcies for Peabody Energy, Arch Coal and Alpha Natural Resources.
Arch Coal announced earlier this year that it had made a "strategic decision" to pare back production by 10 million tons at Black Thunder, one of the largest surface mines in the country, because the firm didn't anticipate fetching a good enough price for their product.
The lower heat quality reserves in the basin have experienced the most difficulty competing in the current, more constrained, market for Wyoming coal.
Jim Thompson, a coal analyst for IHS Markit, said capacity issues are complicated by federal leasing rules that make it difficult to idle a coal mine.
"There is sort of a constant balance of trying to tune production from existing mines to demand," he said of the PRB. "I think it's fair to say there is very little fear on the part of consumers that they won't have coal available when they need it, which has tended to limit the upside for PRB prices."
Thompson said the basin remained slimmer than it once was, but healthy.
"I don't know that there is a great deal of potential growth for the [Powder River Basin]," he said. "I don't see a growth story unless something were to dramatically change on the export side."
Some analysts have offered harsher observations, as reported by S&P Global on Wednesday.
"If there is a U.S. coal basin beset with more negative sentiment than the [Powder River Basin] we aren't aware of it," wrote Seaport Global Securities LLC analyst Mark Levin in an investor note from Aug. 20, according to S&P.
Chairman of the Powder River Basin Resource Council in Wyoming, Bob LeResche, noted in a statement that Peabody's decision to relinquish coal leases is a matter of concern for the state.
"Everyone knows it's only a matter of time before a Wyoming coal mine closes," he said. "Without any public announcement, Peabody has given back coal that they leased and paid for years ago, because they can't sell it today for a profit."
CoalZoom.com - Your Foremost Source for Coal News