Five Themes for Five Days of Electra Mining Africa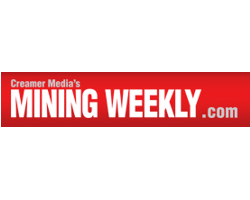 September 5, 2018 - The stage is set and organizers and attendees alike are gearing up for the start of this year's mining and industry extravaganza, which will see more than 900 exhibitors converge on Johannesburg in September.
Mixing successful tried and tested recipes with a pinch of zesty new flavors, like the much anticipated daily themes set aside for each day of the five-day show, Electra Mining Africa organisers are confident that folks will be clearing their schedules to attend Southern Africa's biggest mining, manufacturing, electrical and power trade show.
"There will be an exciting line-up of new products and services, live demonstrations, conferences and free-to-attend seminars at this year's Electra Mining Africa and visitors will benefit from the insight and information they will gain," says Specialized Exhibitions Montgomery MD Gary Corin.
The first of Electra Mining Africa's 'five days, five themes' is skills development and artisan's training. On this day, a new artisans training area will be launched in Hall 10, which will showcase the different training options available to artisans, says Electra Mining Africa event director Charlene Hefer, who encourages the youth and students to visit the new training area.
Developed in partnership with the SAJ Competency Training Institute and the South African Capital Equipment Export Council (Saceec), the artisans training center will be a fully functional workshop where learners will be demonstrating the skills that they learn at SAJ, including boilermaking, welding, electrical, fitting, millwright, turning and computer numerical control programming, and tool, jig and die making.
Day two will highlight new products in the industry and focus on new innovations and modernizing of the local mining industry. New product innovation is one of the key reasons people choose to attend the five-day exhibition, with previous feedback showing that 82% of visitors to Electra Mining Africa are there to source new products and learn about the latest trends and technologies.
"New technologies and innovation are influencing the way we do business and it is imperative that those in the industry keep up to date with these trends," Corin states.
'Local is lekker' South Africa is the focus of day three, where the spotlight falls on products and services that have been created and developed in South Africa.
Day four is when the critically important theme of safety will be addressed and day five will round out events with a celebration of the diverse reach of Electra Mining Africa, which has been showcasing the future of mining, manufacturing, electrical and power since 1972.
Free Seminars
Free-to-attend seminars were introduced to the Electra Mining Africa line-up in 2016, and their popularity during the previous show has meant that not only were they included again at this year's show, but an even greater number of topics will be covered.
The topics of the free-to- attend seminars will mirror the themes of each day, with speakers on the first day tackling topics related to skills development, new skills opportunities and the reskilling of a workforce.
SAJ Competency Training Institute GM
Aubrey Doogan will speak about reducing unemployment and how SAJ accomplishes this by providing quality training relevant to the priorities of the National Skills Authority, and private and public sector business needs.
An introductory overview of Industry 4.0 and how to make existing plants Industry 4.0 capable will be presented by Pepperl+Fuchs area sales manager for sub-Saharan Africa Rob Burns.
Talking about the new Mandela Mining Precinct and the revitalizing and modernizing of South Africa's mining sector will be Navin Singh, co-director of the Mandela Mining Precinct and manager for mining research and development at the Council for Scientific and Industrial Research, together with Mining Equipment Manufacturers of South Africa chairperson Freddy Muguri. Delegates will be given insight to this public– private partnership that is aiming to ensure the longevity of the South African mining industry.
The line-up of the speakers for day two will include Marc van Pelt, who is currently Pepperl+Fuchs MD and sales director for Africa, as well as regional manager Africa for the FieldComm Group. He is also the task manager on the Industry 4.0 workgroup for the Society for Automation, Instrumentation, Measurement and Control (SAIMC) and the chairperson of the Industrial Instrumenta- tion Group. Van Pelt will be speaking about SAIMC being at the forefront of the digital industrial revolution in South Africa and how Industry 4.0 will shape efforts to promote industrial development.
Mandela Mining Precinct program manager for non-explosive rock breaking and mechanized drill and blast programmes Gokhan Guler will present a paper that outlines global and local developments in mineral extraction with relevance to mining companies, equipment manufacturers and State institutions.
On the 'Local is Lekker' day, Edwin Ritchken, the coordinator of the Mining Phakisa, an industry wide collaborative initiative between government, the mining industry, labour and other stakeholders to galvanize growth and technology development in the mining sector, will be presenting insights on South Africa's Mineral Revolution. The Mineral Revolution is a term used by historians to refer to the rapid industrialization and economic changes which occurred in South Africa from the 1870s onwards. This talk explores how these discoveries formed and facilitated South Africa's economic and social frameworks.
The importance of local manufacturing in Southern Africa is the topic that will be presented by Eric Bruggeman, CEO of Saceec. This presentation will address the current state of the South African manufacturing industry, the impact of foreign influences and what needs to be done. It will also highlight aspects of exporting, training and education, and supply chain management.
Seminar topics of the fourth day will delve into occupational health and safety issues. Among those speaking is Anglo American Kumba Iron Ore executive head of safety and sustainable development Philip Fourie, who will talk about eradicating fatal injuries in the mining industry.
Talking about selecting the correct workwear protection will be the topic presented by Dromex workwear sales manager Bruce Glenday.
As one of the seminar speakers on the Friday, Industrial Development Corporation senior economist Gerhard Kuhn will be talking about the interface between mining and manufacturing and how a greater interface between the two would not only benefit the two individual sectors, but the economy at large.
Broadening the Mix
As a further value-add, visitors could attend one of the conferences taking place alongside Electra Mining Africa. The conferences are hosted by industry associations, such as the Southern African Institute of Mining and Metallurgy, the Lifting Equipment Engineering Association of South Africa and Women in Mining South Africa. Bookings are essential as space is limited.
Three co-located shows are housed within Electra Mining Africa, including Elenex Africa, focusing on the electronics, electrical and electromechanical sectors; Transport Expo, which will showcase products and services in the trucking, transport and logistics industries; and Powerex, which focuses on power generation, power transmission and distribution, power application and renewable energy.