Goodwin Pumps Reduce Maintenance Costs, Downtime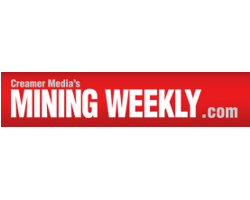 September 6, 2018 - Pumps manufacturer Goodwin Submersible Pumps Africa has made significant advances in the mining and dewatering industries since its inaugural opening in South Africa two years ago. The growth experienced by the company has been spearheaded by the flagship 100ANZE slurry submersible pumps as well as additional product developments such as the Dirty Water High Head (DWHH) dewatering pump, and the 100SDSS chemical pump. The 150ANZE pump will also be reintroduced at the 2018 Electra Mining Africa show in Johannesburg in September.
To extend its current reach, Goodwin Submersible Pumps Africa will be exhibiting its complete range of submersible slurry pumps and high head dewatering pumps at this year's show. The Goodwin range of submersible slurry pumps will comprise three sizes: a 100 mm discharge with a 30 kW motor, a 150 mm discharge with a 90 kW motor and a 200 mm discharge with a 112 kW motor.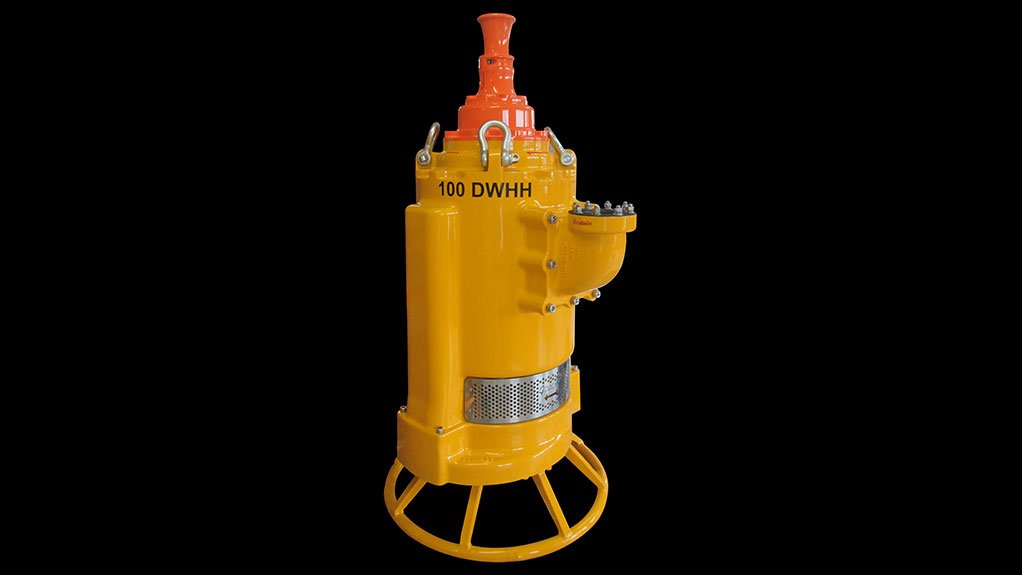 Far reaching Godwin Submersible Pumps Africa has exported several pumps into mining operations throughout the sub-Saharan Africa area.


Typical applications for the Goodwin DWHH pump include high wall pumping in openpit mines, pumping during dam and harbour wall construction, pumping from shaft bottoms, flood level control and pumping over extended distances of up to 4 km.
Featuring the Goodwin twin volute casing technology, the pump is fitted with a forced convection-cooled, oil-filled motor, a non-pressurised mechanical seal, over-sized bearings and an extreme heavy-duty cable. It is capable of operating at temperatures of up to 90 ºC and can even run dry for extended periods.
It is designed to handle dirty water with a maximum 5% solid content and a specific gravity (SG) of 1.1 kg/?. Along with all the other features and benefits of the Goodwin range of pumps, this pump can deliver up to 215 m3/h of water to a maximum discharge head of 130 m.
A new chemical slurry pump has been designed to handle the lower pH applications, and has been introduced to assist in the chemical areas where the PH range is from 1 to 11. The 100SDSS can handle SG up to 1.3 (Slurry SG). This pump will also be showcased at Electra Mining.
A new 150DWHH high head dewatering pump is in development.
Recent Projects
Goodwin Submersible Pumps Africa recently supplied a major platinum producer in Mokopane, in Limpopo province, with repair services to its existing fleet of 100ANZE pumps. The company managed to produce a quick turnaround time on the repairs, substantially improving the operating life of the pumps and firmly establishing a long-term relationship with the customer.
Goodwin is also currently involved in a chrome remining project in Steelpoort, also in Limpopo province, where its 200ANZE range of pumps is assisting in the production of record tonnages and, ultimately, increasing production and returns.
Goodwin Submersible Pumps Africa has exported several pumps into mining operations throughout the sub-Saharan Africa area, including Namibia, Zambia, Ghana and Zimbabwe. The company is also pursuing other opportunities in Kenya, the Democratic Republic of Congo, Mozambique and Tanzania.
Goodwin now also offers a service exchange programme where, if a pump is found to be uneconomically viable to repair, it is exchanged for a reconditioned pump which has been fully tested and carries all the warranties and guarantees of a new pump – but at a lower cost than a new pump.
Customer Challenges
As capital constraints from customers continue to place pressure on purchasing behaviour, Goodwin is spending significantly more time on better understanding its customer's priorities and needs. As customers search for financial savings, it must be understood that the initial lower cost of generic replacement parts may seem like a viable option, but the reality highlights the shortfalls in these parts as they are often fundamentally flawed and can result in catastrophic failures.
The engineering design of original-equipment manufacturer-parts, however, ensures that all replacement parts are guaranteed to fit the pump correctly and ensure that ongoing maintenance plans can be executed, which is critical in reducing downtime, decreasing maintenance costs and improving the operational life span of the pumps, ultimately improving production efficiency.