Coal Can Have Purpose in New Fuel Future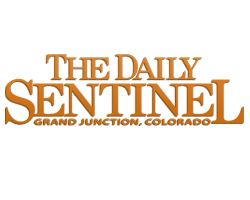 By Joe Vaccarelli
September 7, 2018 - As coal production has waned in the past decade, thanks in part to the rise of natural gas as an energy source, at least one industry expert is looking at some alternative uses for the fossil fuel.
Eric Eddings, associate dean of research in the College of Engineering at the University of Utah has conducted research on how coal might be a fit for some alternative uses rather than simply burning it for fuel.
"We need to shift our perspective on coal and think of other uses," Eddings said Wednesday at the Grand Junction Area Chamber of Commerce's energy briefing.
"It would benefit greatly from a federal research initiative on producing high-value products. We're working on that."
Eddings suggests that people shift their mindset on coal from an energy resource to a raw material for use. This would be similar to petroleum, which can be burned for fuel, but also is in items such as plastic and clothing.
This sort of change would require the addition of refineries, likely next to coal mines that can process the material into other forms.
"If we hang our hat just on products, it puts an undue burden on that industry," Eddings said.
"But if you can co-produce, it could be successful," he said.
One possibility for coal would be a conversion to rare earth materials, which are found in batteries, magnets, electronics and military products.
As of now, the U.S. is heavily dependent on imports for these materials, mostly from China.
Eddings also focused on the possibility of converting coal into a carbon fiber, which is used in items such as sporting goods, aerospace applications, wind turbine blades and other specialty applications.

The bulk of carbon fiber is produced by polyacrylonitrile (PAN), a synthetic. Eddings said that using coal could make it more affordable.
Eddings said the University of Utah has partnered with the University of Kentucky to study potential low-cost uses for coal. He noted that if nothing changes, the industry will continue to shrink as natural gas costs have dropped and solar and wind energy have grown.
"It's a good idea for coal companies to look into," he said.