Railroads Investing More, Improve Capacity With Rising Demand From Commodities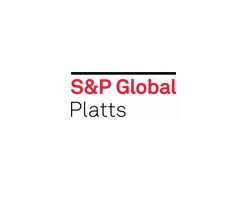 By Olivia Kalb
September 8, 2018 - North American railroads have begun to invest in improving rail efficiency and better infrastructure due to in part to increased demand from coal.
Canadian National will buy an additional 60 locomotives from GE after ordering 200 in December 2017, citing demand for higher rail capacity from commodities, the railroad said Wednesday.
"With strong demand across our business, we continue to invest for the long haul with these locomotives that further expand the reliability and size of our fleet," CN President and CEO JJ Ruest said in a statement. "With expanded infrastructure and new equipment, we are giving our industry-leading transportation team the tools they need to provide higher levels of service with greater operating efficiency."
Coal, in particular, will see stronger demand since three new coal mines will open within CN's network in Western Canada in 2019.
"Right now [CN is] getting a lot more volume and they have to make sure the system is set up so they can get grain, coal, and other shipments to the coast, and still do all the intermodal travel," said Daniel Sherman, a senior transport analyst for Edward Jones.
Export-driven need for rail will continue to increase as well since the three mines intend to use the Port of Prince Rupert, British Columbia.
Not only CN sees the need for improvements. Across the board, railroads are investing in infrastructure given recent growth in traffic for commodities.
Railroads are "getting hit by much more volume as the economy picks up, and they're working hard to increase capacity to handle it," Sherman told S&P Global Platts.
Coal market participants have expressed particular concerns over whether the railroads will be able to handle the expected increased demand for coal this winter. Total North American rail volume rose about 4% year to week ended September 1, compared with the year-ago point, according to the Association of American Railroads.
High Expectations
Multiple rail companies have reported stronger third quarters, including CSX and KSU, presentations from the 11th Annual Cowen Global Transport Conference showed Thursday.
CSX volumes are up 4%-5% to date in the third quarter, said CFO Frank Lonegro in his presentation.
For coal, CSX is "up about 10%, with export continuing to outperform as it has throughout the year, while the domestic portfolio is fairly flat with utility declines," Lonegro said. "We are expecting a robust peak season and are planning for that. We've got contingency plans in the terminals; additional equipment, people. We're ready. When that peak comes we'll be able to handle those volumes in the precision railroading way."
KSU experienced their own growth of 17% across the US-Mexico border in Q3 to date, up from 14% in Q2, helped by an extremely tight US trucking market, their presentation said.
Although the company's energy profile saw a net growth of 8%, most of the growth was from crude oil shipments, while its utility coal market saw a fall of 24% in Q3 to date.
Investing in Infrastructure
But with growth in the commodities sector comes needed improvements and additional capacity for the railroads.
CN, in particular, "had a volume crisis in latter 2017," Sherman said, since "they took on more traffic than their network could bear."
From 2015 to 2018, the averaged CN dwell time at a terminal for all of its commodities rose from 15.13 hours to 18.09 hours, data from the Surface Transportation Board showed.
The company had a 17% decline in velocity year over year compared to a an average rail group fall of 9%, in addition to a 43% increase in dwell time compared to an average 9% increased dwell time for the group, a Canadian Press article said March 5.
CSX, too, is focused on improving issues such as interchange services, velocity, and dwell time, and "we're looking at a direct routing model rather than the hub and spoke model which we previously embarked on in order to reduce operational complexity," Lonegro said.
CSX is "redoing" the way it hauls freight, Sherman said. "They have been for almost two years since Hunter Harrison came in," he said, referring to CSX's late CEO, who died in December 2017. "The people who followed after him tried to institute his ideas, and they're doing quite well with precision railroading. CSX is using it intermodal and getting it so it works as it should, and they anticipate increasing capacity on that network," Sherman said.
In the works, as well, for CSX is "streamlining the origins and destinations by reducing the number of lane offerings," Lonegro said. A plan that "gives us the opportunity to serve fewer locations, but ultimately the customer is able to get their freights to where they want them to go from an ultimate destination perspective."
However, CSX's new direction has led to "difficult conversations" with customers, Lonegro said.