Ramaco Resources, Inc. Announces Updated Status of Mining Operations at Berwind Mine Complex and Domestic Sales Commitments for 2019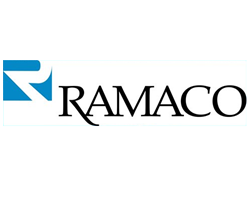 September 11, 2018 - Ramaco Resources, Inc. (NASDAQ:METC) has announced updated mining information for its Berwind mine and commitments for the sale of metallurgical coal to domestic customers for 2019.

The Company previously announced that it had encountered a sandstone intrusion in the Berwind mine which required the Company to explore relocating its original mining route in the Pocahontas #3 Seam to reach the more prolific Pocahontas #4 Seam. After new exploratory drilling at the Berwind mine, the Company has further defined the extent of the sandstone formation and has implemented an alternative mine plan to mine around it and ramp up into the Pocahontas #4 Seam. It will now continue to mine in an alternate path through the Pocahontas #3 Seam at an expected annualized rate of approximately 200,000 tons per year. These developmental tons are expected to be sold at current pricing levels into the low volatile metallurgical market. The Company now estimates that it will reach the thicker Pocahontas #4 Seam low volatile reserve in the second quarter of 2020, as opposed to the third quarter of 2019. When reached then, the level of production anticipated from both the Pocahontas #3 and #4 reserves remains as originally forecast at approximately 800,000 tons per year.
The Berwind coal reserve consists of 31,200 acres of controlled mineral and approximately 72 million clean recoverable tons of proven and probable reserves located on the border of West Virginia and Virginia, in McDowell County, West Virginia and Buchanan and Tazewell Counties, Virginia.
The Company has now entered into new commitments for the sale and delivery in calendar 2019 of approximately 1,240,000 tons of various qualities of metallurgical coal to domestic customers. These commitments are subject to customary final documentation and approvals and are subject to change. The average price of these sales is approximately $113 per ton FOB mine, which compares to the Company's 2018 average sales price to domestic customers of $79 per ton FOB mine, an increase of roughly 43% year over year. The Company also contracted earlier this year with various export customers for the sale of an additional 200,000 tons of metallurgical coal for delivery in the first half of 2019, at prices set against various index prices.
Ramaco Resources, Inc. is a developer and operator of high quality, low cost metallurgical coal in central and southern West Virginia, southwestern Virginia and southwestern Pennsylvania. Its executive offices are in Lexington, Kentucky, with operational offices in Charleston, West Virginia.