AES Committed to Bulgaria as Power Purchase Agreement Challenges Loom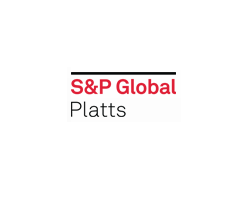 By Siobhan Hall
September 12, 2018 - US company AES remains committed to its Bulgarian power assets as it deals with changes in market structure, in its generation agreements and in air quality controls, the president of AES Bulgaria, Olivier Marquette, told S&P Global Platts in an interview.
Bulgaria has a fledgling independent power exchange developing day-ahead and intraday markets, and a new obligation on larger renewable generators to sell their power on it from January 2019, potentially changing returns for investors.
AES is the largest foreign investor in Bulgaria's power sector, with 846 MW or about 7% of the country's total installed capacity of around 12 GW.
It has invested Eur1.3 billion in the 690 MW modern coal-fired Galabovo thermal power plant, also known as Maritza East 1, in south-central Bulgaria, and Eur270 million in the 156 MW Saint Nikola onshore wind farm near Karvana in the northeast.
Both assets have agreements that are having to adapt to market reform (renewables) or state aid scrutiny (Maritza East 1). Further, Maritza East 1 is readying itself for tougher air quality rules under the EU's industrial emissions directive.
Bulgarian power demand has been flat or shown slight growth -- under 1% per year -- in the last 10 years, less than average GDP growth, Marquette said. "There is a structural change in the Bulgarian economy, with industry becoming less energy intensive."
The overall forecast for the next five to 10 years is moderate growth with some uncertainties, such as the impact of energy efficiency measures, more distributed power generation, GDP growth and exports.
"Energy efficiency is a key focus in Bulgaria. There are still huge marginal improvements possible in household and industrial use," Marquette said. "That could limit demand growth." The rise in distributed power generation such as small-scale renewables could also limit demand growth for power generated from big centralized thermal plants.
On the growth side, demand is set to be supported by expected GDP growth rates of 3-4% per year, and exports to Hungary (via Serbia) and Romania, for example, he said.
Bulgaria's wholesale day-ahead prices averaged Eur35-Eur45/MWh in 2017, in line with regional prices, Marquette said. These market prices only became visible after the independent IBEX power exchange started up in 2016.
Setting up this exchange was part of the commitments that state-owned incumbent Bulgarian Energy Holding agreed with the European Commission in 2015 to open up the wholesale power markets and settle an antitrust case.
Bulgaria's power prices for the next five to 10 years will depend on EU Emissions Trading System carbon prices, and the overall generation mix. "We've seen EU carbon prices rise to Eur18.5/mt CO2 in 2018," Marquette said. "That's significant for coal and gas plants."
The Bulgarian government is also considering approving plans for a new 2 GW nuclear power plant at Belene. "That would increase the total capacity of low marginal cost power and lower average wholesale prices, as the marginal cost sets prices," he said.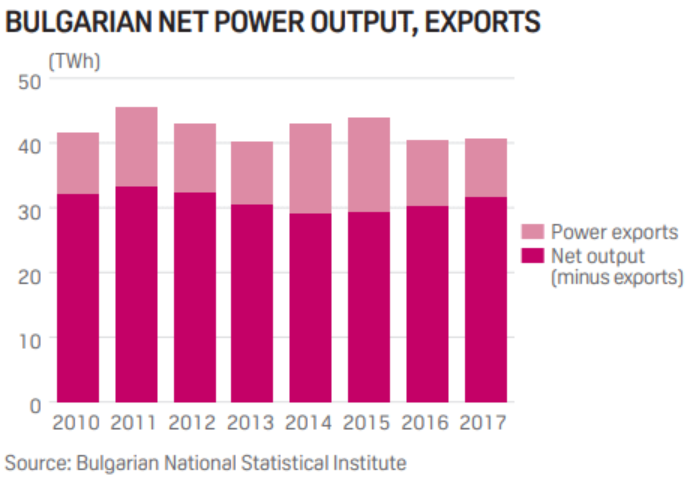 Free Market Renewables
These price uncertainties mean that AES has relied on long-term power purchasing agreements to make its projects bankable. But it is facing changes to the return on both its wind farm and coal plant investments.
A law change means that all high efficiency cogeneration and renewable power plants over 4 MW will have to sell their output on the free market -- the IBEX power exchange -- from January 1, 2019. IBEX offers both a day-ahead market, and since April 2018, an intraday market.
AES has a 15-year feed-in tariff contract for around Eur96/MWh for its St Nikola wind farm, which came online in March 2010. The law obliges AES to replace this with a contract for premium. Under the new contract AES will get the market price from selling on IBEX, plus the difference between the original agreed tariff and a reference price determined annually by the Bulgarian regulator, based on analyzing national and regional power markets.
"This will bring some revenue fluctuations compared with the standard feed-in tariff contract," Marquette said. "But it's not a fundamental risk -- we think it's workable." AES is working with its lenders on the project to get approval to change the contract in time to meet an end of October deadline.
Coal Plant PPA Prospects
The prospects for the PPA for its Galabovo coal plant are less certain, however. AES currently sells all the power to state-owned national power company NEK, a subsidiary of Bulgarian Energy Holding, under a PPA signed in 2001. The coal plant started commercial operations in June 2011 and the PPA is due to run until 2026.
In 2014, however, the Bulgarian national energy regulator referred the PPA to the EC as potential state aid. The move came after NEK started to run a deficit year on year as the prices it had to pay for power from generators, including feed-in tariffs for renewables, ran above the regulated levels it was allowed to sell at.
NEK's financial difficulties meant it could not pay AES for the power from the Galabovo plant, Marquette said. AES cut its PPA price by 14% in 2016 to help NEK to pay for the arrears and for Bulgarian Energy Holding to refinance NEK. "Since then we've seen a vast improvement in NEK's payments, and the plant is operating normally," Marquette said.
The state aid referral, however, creates uncertainty about the future of the Galabovo PPA. The EC is in contact with the Bulgarian authorities on the issue, but it has not opened a formal state aid investigation into the agreement.
"We want to find a solution with the Bulgarian government that is vetted by the EC and keeps the plant operating," Marquette said. "One option is to sell power on the free market, through IBEX. We could also export power, as IBEX includes non-Bulgarian players."
But AES needs to know if and how the PPA will change before it can decide what to do next. "We are only halfway through our PPA. We need to recover our costs and protect the rights of our investors," Marquette said.
AES is arguing that its coal plant is important for Bulgarian supply security. Bulgaria's generation adequacy is relatively comfortable most of the time, Marquette said, and the Galabovo plant provides flexible, baseload power, usually at around 60% capacity. But during the January 2017 cold snap, for example, Galabovo ran at maximum load, providing around 10% of Bulgarian power in that month, he said.
"All coal plants were instrumental in ensuring supply security during that period. Reservoir levels were low, reducing hydropower output, photovoltaic plants were under snow -- it was the lack of available capacity that was the problem," Marquette said.
Air Quality
Galabovo is Bulgaria's most modern coal plant, and already meets or exceeds all bar one of the new air quality standards for large combustion plants known as BREF that will apply from August 2021 under the EU's industrial emissions directive, Marquette said.
"We can't guarantee today that we will meet the new mercury limit, because that depends on the mercury content in the coal we use," he said. AES has requested a derogation from Bulgaria's environment ministry on this point, arguing that the benefits of meeting the new mercury limit are less than the cost of installing the equipment needed.
If the derogation is denied, then AES will make the investment needed. "One way or another, we are planning to meet all the requirements to keep operating," Marquette said.