Pennsylvania's Pottsville on Tap Set for Saturday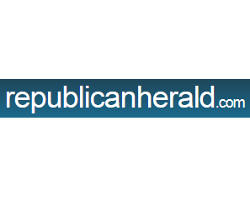 September 13, 2018 - In Pennsylvania, the inaugural Pottsville on Tap festival is scheduled for 11 a.m. to 5 p.m. Saturday on Centre Street between Market Street and Laurel Boulevard.
The event will feature a Yuengling beer garden, pierogi-eating contest, ethnic foods, live music, special tours of the Yuengling Brewery and local crafts.
The event's theme is the 250th anthracite anniversary and organizers encourage visitors to explore the life of coal miners and their families through re-enactors and artifacts from the industry.
There will be activities focusing on the history of coal mining, miners and how the industry built Pottsville and the nation. There will be a free showing of the 1970 movie "The Molly Maguires."
"We are excited to announce Pottsville on Tap," Pottsville Area Development Corp. Interim Executive Director Savas Logothetides said in a statement this week. "Pottsville has a great story to tell and experiences to share. The city was shaped by immigrants from dozens of countries who flocked here in the 19th and early 20th century. This mosaic of immigrants brought their unparalleled work ethic, spirit and food delicacies from their homeland. They made Pottsville the economic center of the region's anthracite mining and helped fuel the industrialization of America. And, you can't tell the story of Pottsville without Yuengling, America's oldest brewery, and the jewel of Pottsville. Touring the brewery and walking through the 100-year-old hand-dug caves is unforgettable and a testament to Yuengling's ingenuity and craftsmanship. Our stories are intertwined."
Wendy Yuengling, sixth generation member of D.G. Yuengling & Son Inc., is looking forward to the event.
"As America's Oldest Brewery, visitors can experience the story of six generations of persistence and hard work, and see how brewing technology and the employees played such vital role to the brewery's presence today," she said.
Pottsville on Tap is sponsored by local businesses and organizations, including: PADCO, Pottsville Business Association, The City of Pottsville, Lehigh Valley Health Network, Mrs. T's Pierogies, Quandel Performance Construction, Bob Weaver Auto, Wegmans, Wheel restaurant and Schuylkill County Visitors Bureau.
Pottsville on Tap is part of the Pottsville Continued Progress Project, a PADCO initiative. PADCO is the city's economic development agency and works to instill vibrancy to the downtown business community and improve quality of life for residents. In collaboration with the city and PBA, PADCO has led the effort to revitalize downtown. All proceeds from Pottsville on Tap will go to support that effort.
The full Downtown Pottsville Revitalization Strategy is available on PADCO's website under Continued Pottsville Progress at www.downtownpottsville.com.