Coal Prices Rise as Hurricane Florence Disrupts Exports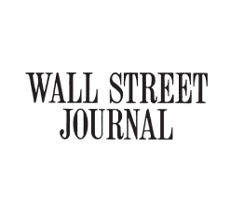 By Micah Maidenberg
September 13, 2018 - Rising coal prices could get another boost as Hurricane Florence shuts down exports from the Virginia coast, halting supplies to elsewhere in the world.
With the powerful hurricane bearing down on the Southeast, terminals in and near Norfolk, Va., that handle the majority of U.S. coal exports were, as of Thursday afternoon, permitted to receive ships on a case-by-case basis, needing approval by the U.S. Coast Guard. Ships have moved to deeper waters to ride out the storm.
Cutting off exports could support coal prices, which have already been rebounding, according to Seaport Global Securities LLC analyst Mark Levin. Demand for the type of coal used to produce coke for steel mills and the type that powers electricity plants have lifted coal prices recently, he added.
The U.S. price for one grade of coal used to create steelmaking coke has climbed close to 9% in the last week to $202 a ton Thursday, data from S&P Global Platts show. The price is up 17% since the start of August.
"Anything that can make a tight market any tighter is something that people watch," Mr. Levin said.
According to Seaport Global, three major coal-export facilities in and near the Norfolk area handle more than half of all U.S. coal exports: the Lamberts Point Coal Terminal, operated by Norfolk Southern Corp. ; Kinder Morgan Inc.'s terminal; and one operated by Dominion Terminal Associates, a company whose owners include ArchCoal Inc.