Cloud Peak Energy Completes Previously Announced Corporate Headquarters Move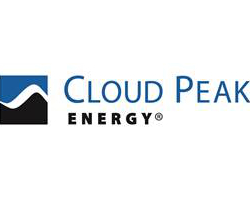 October 1, 2018 - Cloud Peak Energy Inc., one of the largest U.S. coal producers and the only pure-play Powder River Basin coal company, today announced that it has completed the previously announced move of its corporate headquarters to an existing structure at its Cordero Mine located approximately 25 miles south of Gillette, Wyoming. Effective October 1, 2018, Cloud Peak Energy officially moved its physical headquarters to 748 T-7 Rd., Gillette, Wyoming 82718, with a mailing address of PO Box 3001, Gillette, Wyoming 82717-3001. Company phone numbers will remain the same through the transition.
"Cloud Peak Energy takes pride in being a company with Wyoming headquarters and this will remain the case following the Gillette office transition," commented Colin Marshall, President and Chief Executive Officer of Cloud Peak Energy. "I greatly appreciate the dedication and understanding of our employees in managing this transition. This is another step in our on-going efforts to reduce costs while focusing on running safe and successful operations."
The Company owns the building at 505 S. Gillette Avenue, Gillette, WY 82716 which previously served as the Company's headquarters. The Company plans to sell the building once the transition is complete.