Coal India Has an Aspiration Target for This Fiscal. And, a Stiffer 700 MT Target for 2019-20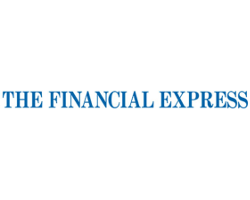 October 2, 2018 - Public sector miner Coal India (CIL) will keep a stiffer target of producing 700 million tonne (MT) coal in 2019-20, while it is confident of achieving its aspirational target of producing 652 MT by the end of the current fiscal. CIL chairman AK Jha said, "Our aspirational production target for the fiscal is 85 MT jump from what we have been able to produce last fiscal. We registered an increase in production of 104 MT in the last four years-between 2015 and 2018. We will achieve 85 mt of increase in production in just one year, which is a record in itself," Jha said at a conference of mining geological & metallurgical institute of India ( MGMII).
He said producing 700 mt would be difficult, but CIL was ready to take the challenge in the wake of the country's increasing power demand. Demand for power has increased more than that was projected and CIL's growth in production couldn't match the growth in demand for power. He made clear that CIL wouldn't be able to stretch its production this fiscal beyond its aspirational limits, but for the next fiscal the target was definitely stiff.
CIL's original production target for the fiscal was 620 MT after it achieved an output of 567.4 MT last fiscal, 32.6 MT short of its target. Growth rate was also lower – at 2.4% year-on-year against 2.9% achieved in 2016-2017.
But CIL geared up with its production and grew at 12% in the first five months of this fiscal, although the growth rate in August fell to 3.2%, mainly due to monsoons.
During the recently concluded AGM, CIL made a revision of its target and had set the aspirational target of producing 652 MT by the end of this fiscal. "Producing more means we will have to go deeper into the mines. Mines stability and safety is an issue and for that we will need to change our safety policy. We are open to all constructive criticism and suggestions to ensure safety of our miners, while we dig deep to increase our production," PK Sarkar, director general mines safety said.